Be at the Center of Everything We Do
At Wegmans, we're passionate about delivering the best, freshest food possible. When you join our Retail Service Center team, you'll be a key part of making that happen. Your dedication, skill and attention to detail will help our distribution hubs get products to our stores safe and sound. And from there to our customers' homes and plates. Every day, the work you do will ensure we continue our history of excellent customer service by delivering the best.
Quick Facts About Our Retail Service Centers Careers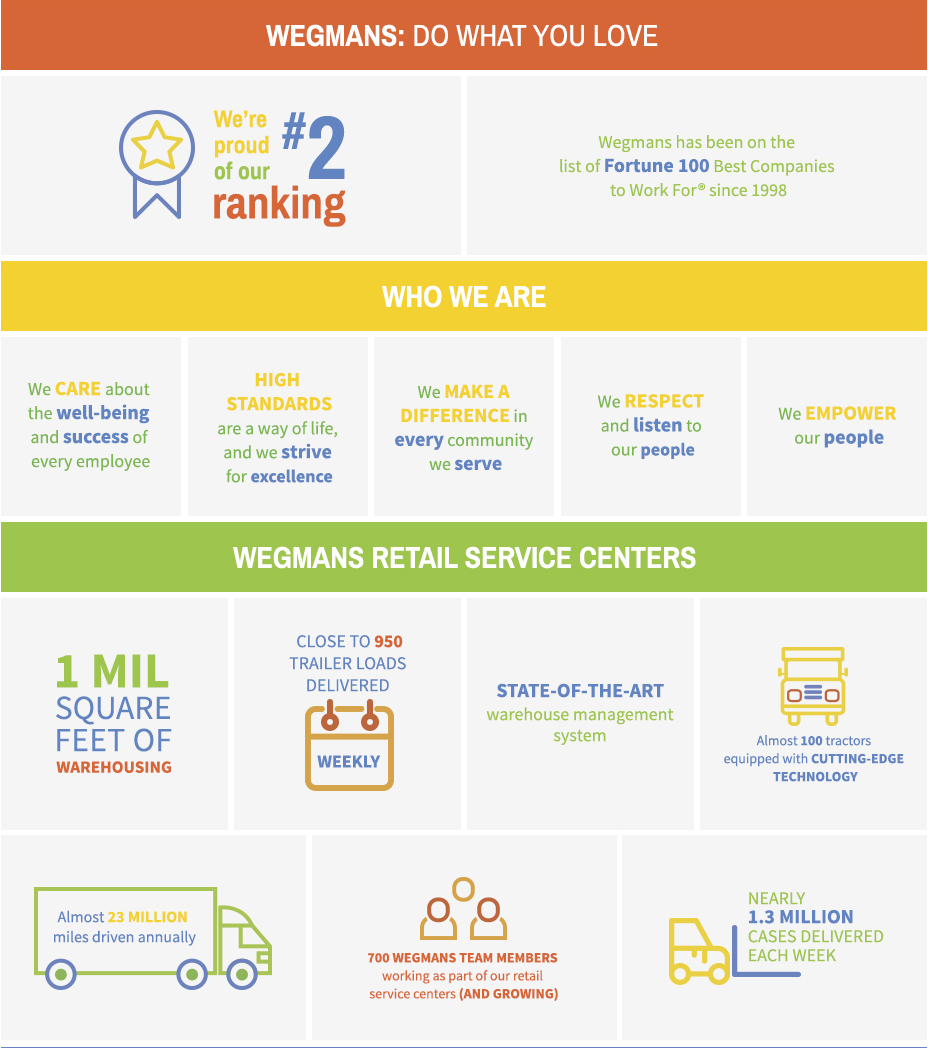 Warehouse Product Selector
You'll be hands-on, working with products in our Retail Service Centers, and ensure stores get the items they need to make our customers happy. Success in this role takes a sharp eye, attention to detail and the ability to be a team player. You'll be at the center of everything we do and a key part of providing incredible customer service by delivering the best, freshest products possible.
Regional Truck Driver
Want to use your CDL on the open road but have your nights at home? When you join the Wegmans team you can. Based out of our Pottsville, PA Distribution Center, you'll make timely and safe deliveries to our stores, have access to state-of-the-art equipment and have great work-life balance. You'll also leave work each day knowing that you drove the products to our stores to keep the shelves well-stocked and ultimately offer our customers exceptional choices each and every day.