Make the Food that Makes Wegmans a Cut Above
At Wegmans, we're passionate about making delicious, great meals easy for our customers. Achieving that goal takes innovation—and a willingness to experiment. That's where the folks in our Food Manufacturing department, located in Rochester, New York, come in. With cutting-edge facilities like our Bakeshop, our Culinary Innovation Center and our Cheese Caves, we give our team the tools they need to develop great ideas into actual products. Do you have the creativity to make our well-loved, tried-and-true offerings better? Or make new, amazing culinary delights? Then join our team, because when it comes to food, we never stop trying to do something new.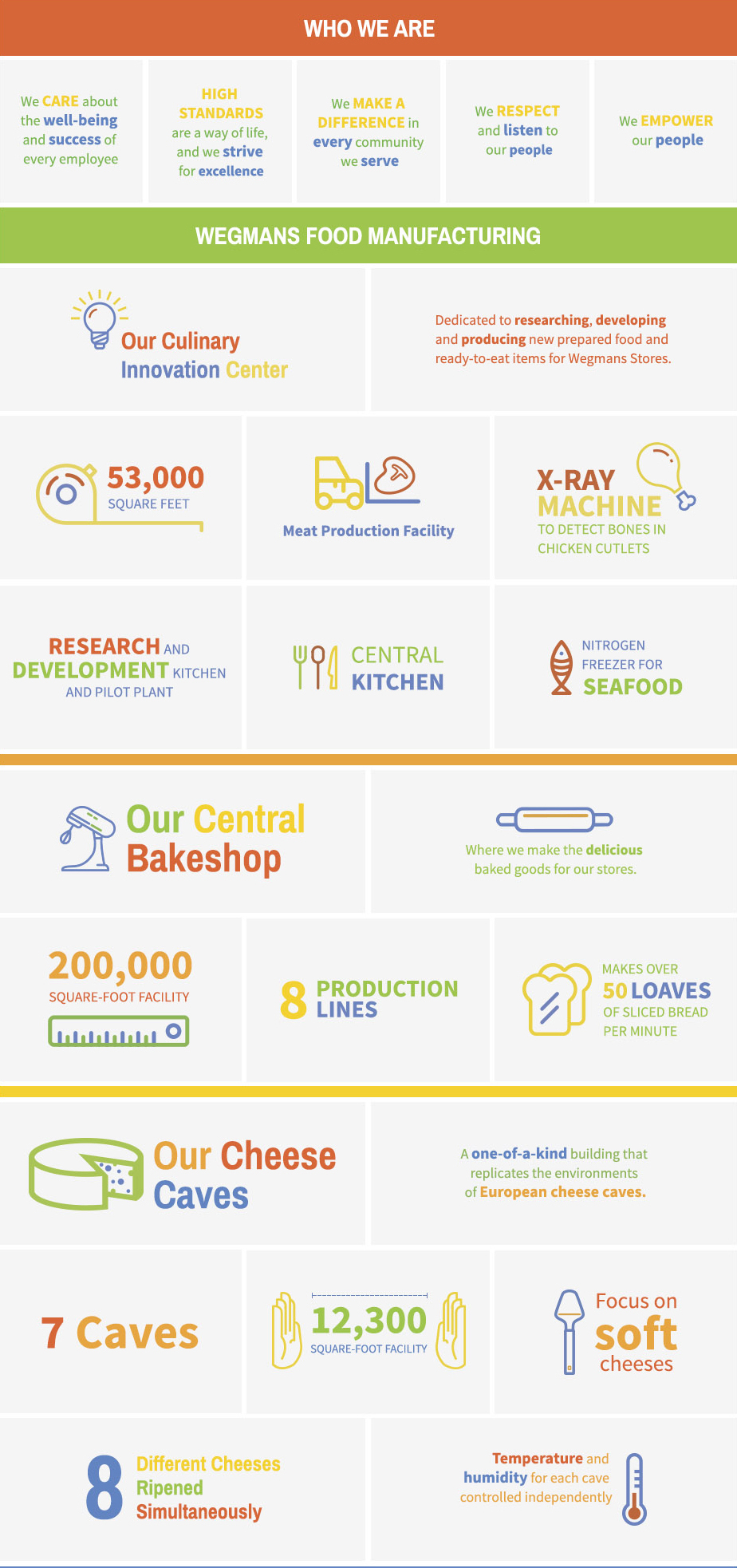 Our Culinary Innovation Center
At Wegmans, there's always a great team behind the best meals, and part of that team is the talented group of people at our Culinary Innovation Center. The center was built to provide a place to research, develop and produce new prepared food and ready-to-eat items for Wegmans Stores. When you join us there, you'll constantly push the envelope, developing new, delicious ways to meet our customers' needs and desires for ready-to-eat dinners.
"Our customers will get a cheese that's absolutely perfect, with the taste and texture they prefer, every time."
–Cathy Gaffney, Director of the Specialty Cheese, Deli and Kosher Deli Departments