We've always believed that in order to best serve our customers, it is essential to meet the needs of our people first. That's why we offer a variety of benefits and perks that will be there when you need them most.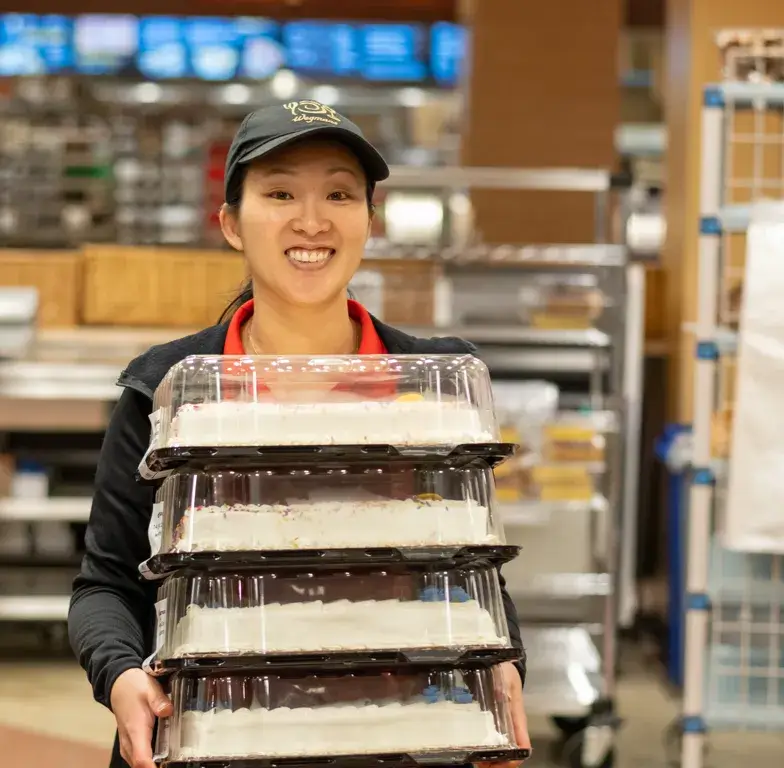 health care coverage
We care about the well-being of every employee and their ability to live healthier, better lives. That's why we offer exceptional benefits to both our full-time and part-time eligible employees including:
A choice between two generous health care plans
Pre-tax spending accounts to help you get the most value
A dental plan that provides coverage to full-time employees for cleanings, filling, and braces
A vision plan that covers eye exams, glasses, contacts, laser vision correction, and more
Access to a Personal Health Advocate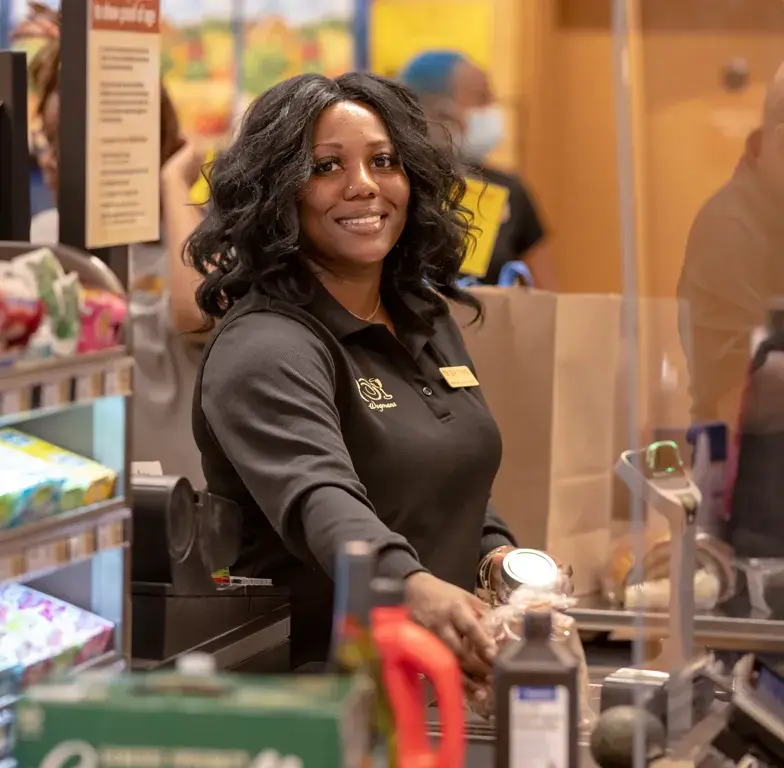 life benefits
We value you as a whole person with a life and responsibilities outside of work, and we offer benefits that help you find your balance, with:
Flexibility in scheduling so our employees can prioritize what is most important to them. Our large, high-volume stores and 24x7 operations allow for personalized schedules that balance an employee's individual needs with the needs of our business and each department
Paid time off programs, including paid holidays and a generous short term disability program for eligible employees
Adoption assistance, parental leave and dependent care savings account to help you support your family
Employee assistance programs to help you find childcare, elder care, legal consultations and financial planning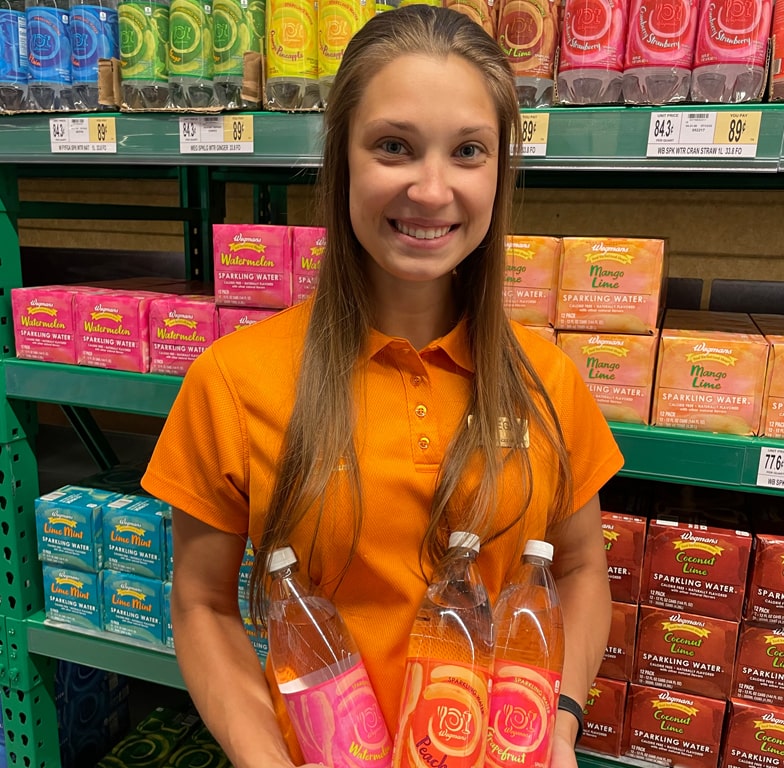 wellness programs
Our LiveWell Employee + Family program offers a variety of benefits that help you feel your best every day, including:
Discount on the Calm app for mental health and stress relief

Coaching and guidance from our pharmacists and dieticians
Discounts at local gyms and fitness centers
Live and on-line exercise classes
A world-class, comprehensive tobacco cessation program
Financial Wellness Resources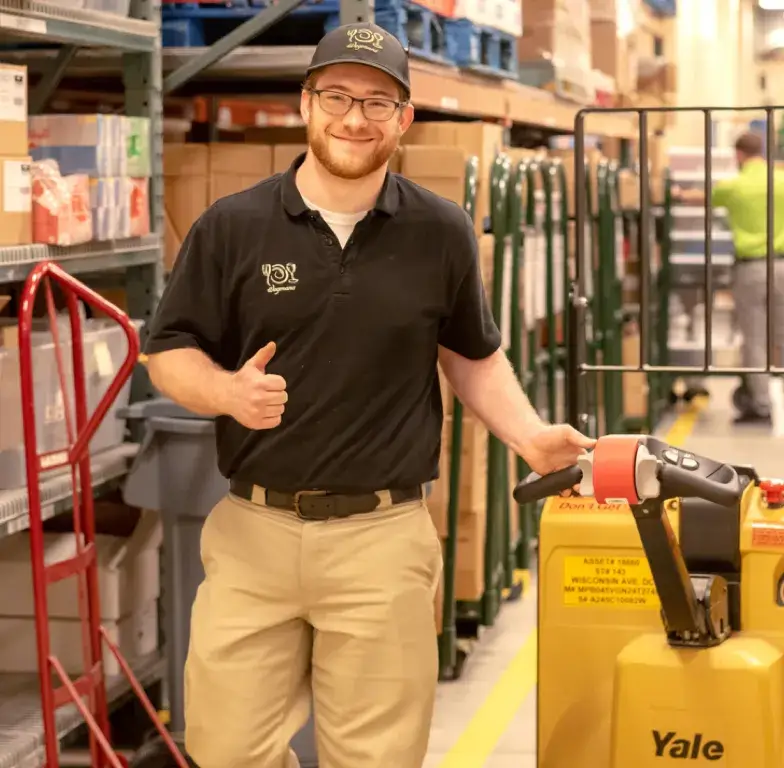 total rewards
We're committed to making sure our starting pay rates are equal to or greater than those of our competitors. Beyond that, we offer:
Premium pay for hourly employees who work on a Sunday or a recognized holiday
Regular, scheduled pay increases for all employees
A Retirement plan with profit sharing, and a 401k company match of 50%, on the first 6% of pay you save (for eligible employees)
Discounts on mobile phone service, computers, movie tickets and more
Free uniform shirts and shoes (up to $150 value)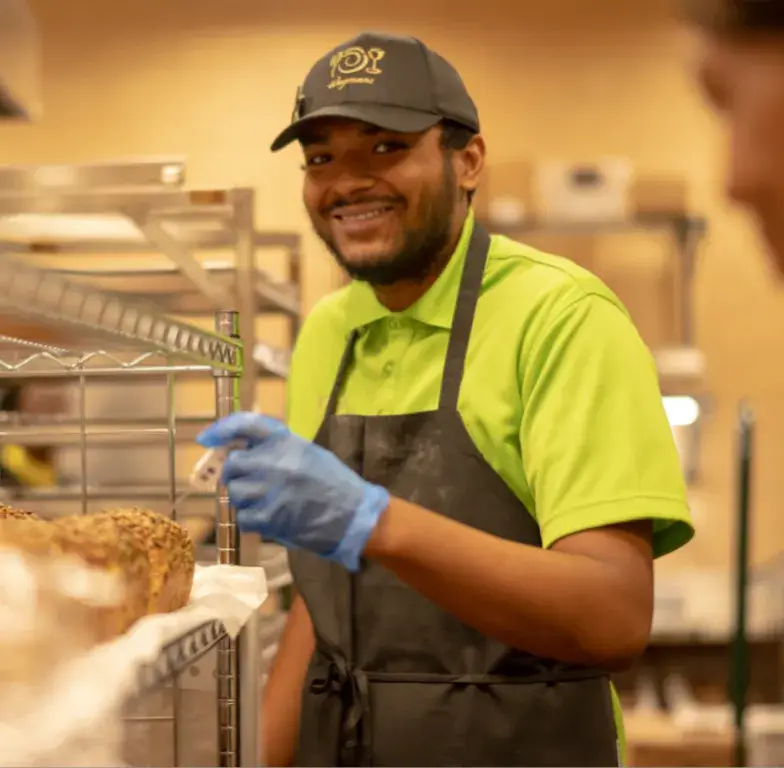 your future
We grow when you experience growth in your life—and your career. That belief has led us to develop programs to ensure your development, including:
A scholarship program we introduced in 1984 that awards cash for college, renewable for up to four years
Cross-training, lateral learning opportunities, mentors and leadership development programs that support you at every level of your career
our people are the heart of wegmans
"I think what's important is the culture that we have. Everyone looks out for one another."

"The best part about Wegmans is the growth opportunities. It's a great working environment and a great learning environment."

"We celebrate food. We're always bringing in new and different cuisines, which makes me excited to come to work."
more to explore
Cultivating Sustainability at the Wegmans Organic Farm

Developing delicious meals

Celebrating Asian Pacific American Heritage Month

Developing the perfect sauce

Developing the perfect sauce

As we prepare to open our Astor Place location in Manhattan, we've sought to create new partnerships to introduce ourselves to the community.

Jenny D. is an Employee Advocate at Wegmans Retail Service Center in Pottsville

More than 100 employees work in the Wegmans Culinary Innovation Center (CIC) in Rochester, New York, making many of your favorite Wegmans Brand items.

Our newly opened distribution center in Ashland, Virginia has already contributed over $300,000 to the local community

As a single mom of a child with special needs, Christina wasn't sure it was possible to be the mom she needed and wanted to be, and still have a career.

Our caring people are the very heart of Wegmans. We are a team of individuals—chefs, cashiers, innovators, and doers—on a mission to help people live healthier, better lives through exceptional food.

Achieving Zero Waste: Passion, Competition, Teamwork

Developing delicious meals

We are a team of individuals—chefs, cashiers, innovators, and doers—on a mission to help people live healthier, better lives through exceptional food.

The Wegmans Organic Farm is comprised of individuals who are passionate about creating a self-sufficient and sustainable farm.

See what our North Carolina stores have to offer!

Learn more about Part-Time opportunities at Wegmans!

Learn about Pharmacy Technician opportunities at Wegmans!

We are now hiring for Full and Part-Time Jobs in Reston, VA 

We are now hiring for Full and Part-Time Jobs in Yardley, PA

Exemplifying Excellence: Colleen Wegman Named a Glassdoor "Employees' Choice" Top CEO

When you join our knowledgeable, talented team, you'll be a part of turning grocery shopping into a memorable experience—making our store our customers' happy place. Transcript

As part of our culinary team, you'll work alongside excellent, experienced chefs in a supportive environment that invests in your growth and learning.

Our store employees are the very heart of Wegmans.

Looking for a chance at a better life for his family and himself, he applied for a Visa program in 2002 and was one of about 30,000 people worldwide chosen.

When it comes to sustainability, it is the small acts of many that make the biggest impact.

As a company, we have always valued education for its ability to create opportunities.

Three separate entities in the city of Rochester, New York, share a building steeped in history and focused on serving their socio-economically diverse community.

Organization, teamwork, leadership, high standards, and dedication to serving our community are all skills valued by Wegmans.

Learn how our path to a greener fleet is not only good for the environment, but also for our people and our company.

Join Wegmans our new Distribution Center in Ashland, opening Summer 2023!

To celebrate Native American Heritage Month, we asked our employees to share their stories around food, family, and traditions.
get job alerts
Want to be the first to know when a job you are interested in opens up? Join our Talent Community to receive email alerts.