Our Astor Place Store is Hiring
Join our team at our new Wegmans location in Manhattan, now open!
Apply Now!
Contact us with any questions: 646-225-9292
Our New Location
Our first Wegmans store in Manhattan, the supermarket is located at the corner of Astor Place and Lafayette street.
The store has all the traditional departments: Bakery, Produce, Pizza, Deli, Meat/Seafood, Sushi and more for customers to enjoy while experiencing the great Wegmans service they know and love.
But in order for us to make this happen, we need dedicated team members to join us. We're hiring and training employees NOW to join our family!
Why join the Wegmans team?
- Work for a family-owned company that has been on FORTUNE magazine's list of the 100 Best Companies to Work For® list for 25 years in a row
- Work as part of an exciting and fun grand opening team, gaining all the training you need to be successful in your role before the store opens
- Endless opportunities for career growth, both at the Astor Plac store, and companywide
- Safety of our employees is top of mind and we are committed to keeping you safe and healthy while you help to serve our communities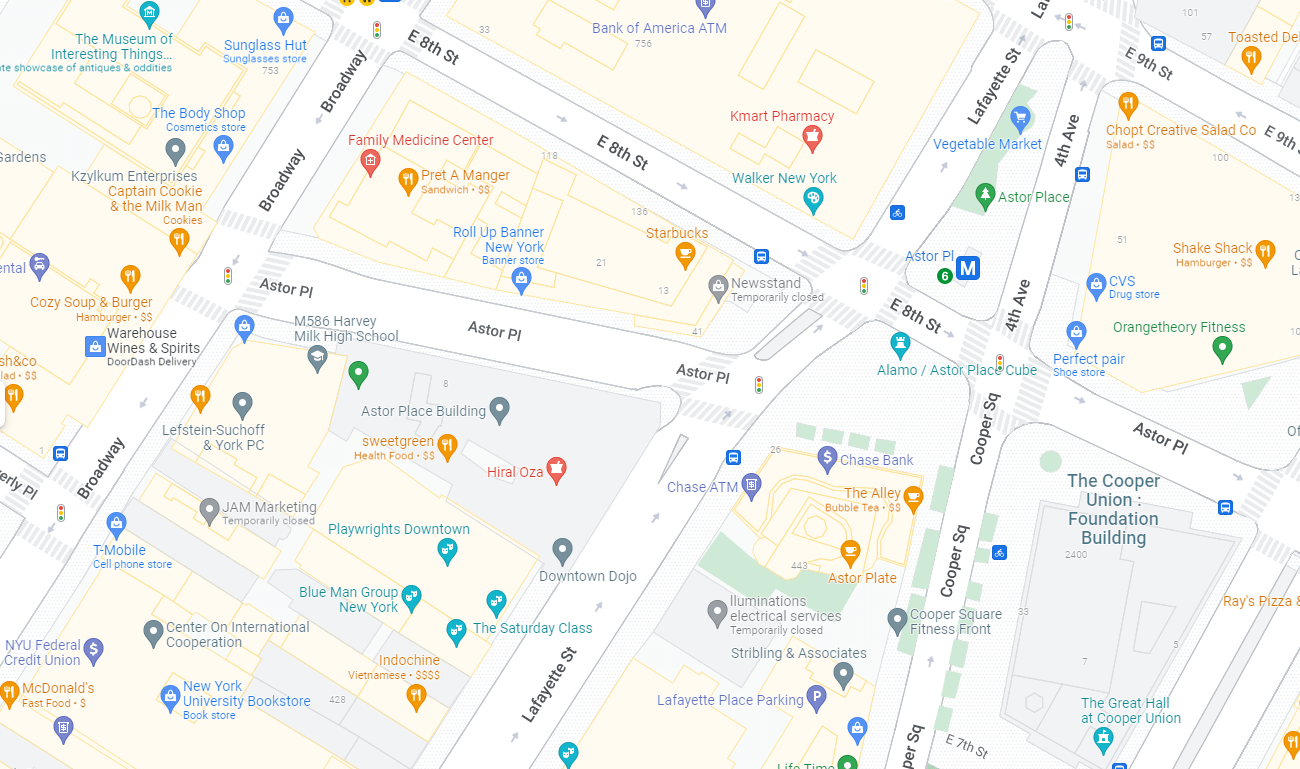 Corner of Astor Place and Lafayette Street