Work at the Woodmore Wegmans!
About the City:
Painted with beautiful trees, colorful plants and gardens, Woodmore, MD is a unique town rich in scenery and culture. At the center of the city is a massive country club filled with gorgeous homes, golf courses and more. But that's not all Woodmore has to offer. Just 45 minutes outside of DC, the town features beaches, amusement parks and movie theaters, giving plenty of opportunity for a good time. And with a wide variety of clothing stores, bookstores and a local Wegmans, you'll never fall short of options for shopping.
About the Store:
The Woodmore Wegmans supermarket is currently looking for hard workers to join our team! Located directly off I-495, the store is a staple in town and part of a highly successful shopping center in Prince George's County. It boasts 130,000 sq. feet, featuring an amazing array of prepared foods including subs, pizza, meal solutions, fresh sushi, fresh produce, seafood and more! The store also has a Wegmans favorite – Burger Bar, with a menu of burgers, sandwiches, soups, salads! It's a food lover's haven, and you can join us there!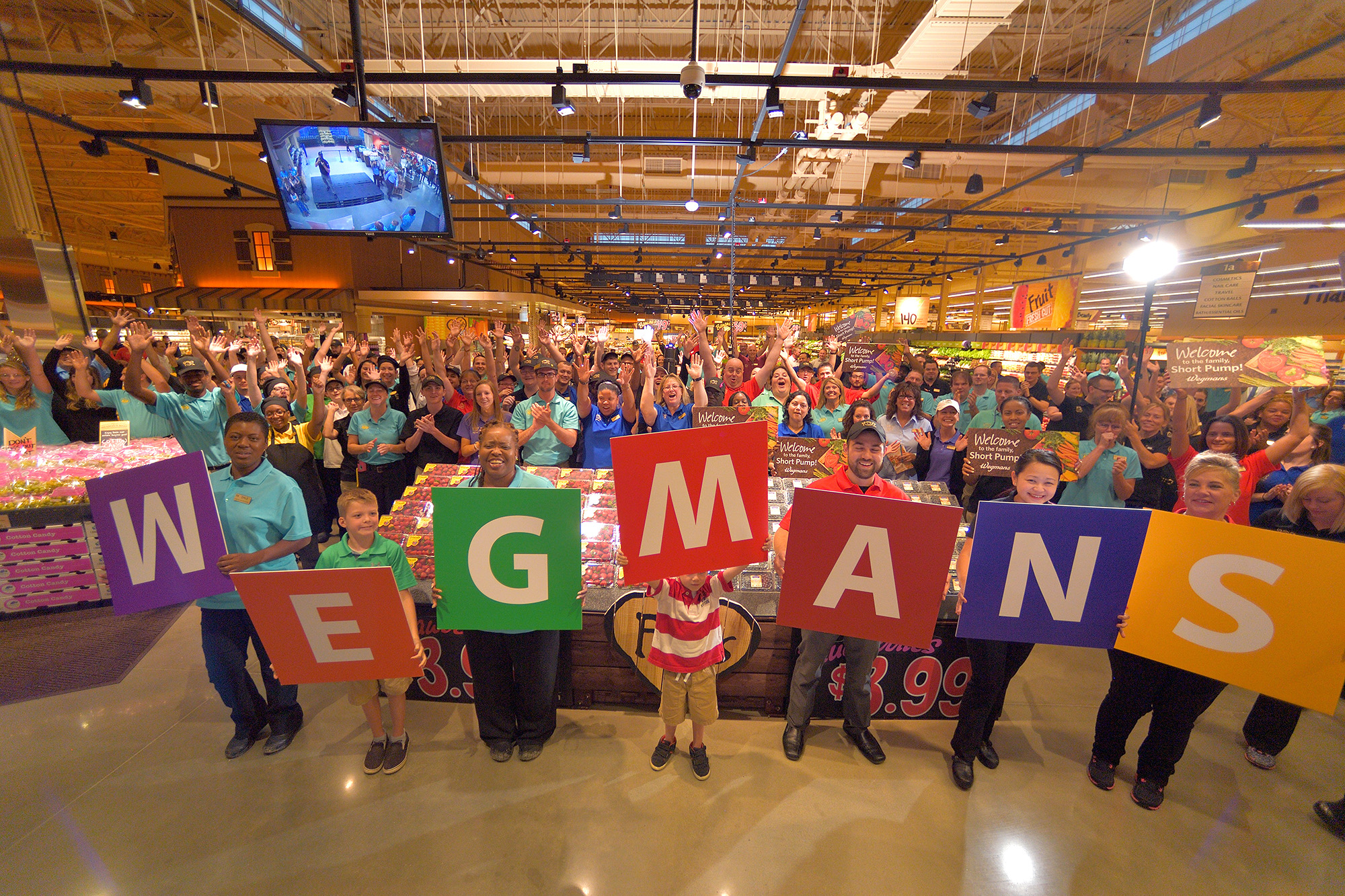 At Wegmans, we're dedicated to creating a great work environment for our employees who give their best every day. And with our scholarship programs, developmental trainings, great benefits and more, our employees truly love what they do. But don't just take our word for it! It's why we've been named one of Fortune's 100 Best Companies to Work For 21 years in a row and why most recently, we've been distinguished as a Best Workplace for Millennials by Fortune.
Are you looking for a unique career opportunity within a company that wants to see you grow and succeed? Join the Woodmore Wegmans store today do what you love with us!