Wegmans Shines as a Top 15 Retailer to Work For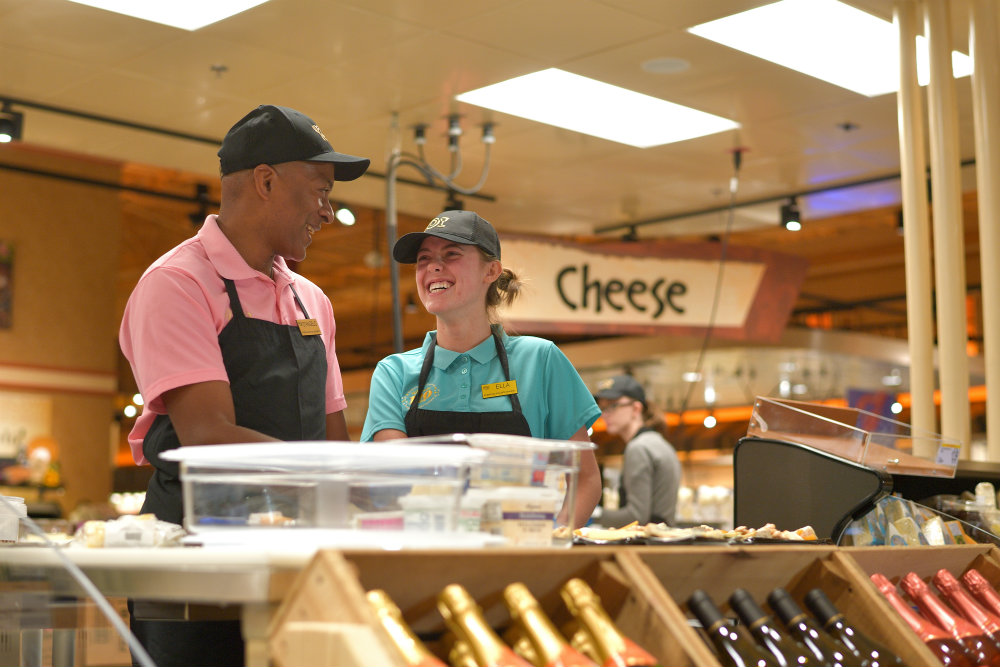 As a place where we aim to bring the best to both customers and team members, we were honored to be named one of the 15 Best Workplaces in Retail by Fortune Magazine. At Wegmans, we treat one another as family. We understand that in order to provide the very best customer service, we need to fulfill the needs of our own people. Knowing that our team members enjoy coming to work brings us great pride in what we do. So, what exactly makes working at Wegmans so great?
Our core values - Who We Are At Wegmans, we set our goal to be the very best at serving the needs of our customers. Every action we take should be made with our customers in mind. We also believe that we can achieve our goal only if we fulfill the needs of our own people.
First-class benefits
By caring for the well-being of our employees, we put our core values in actions. This is why we offer excellent benefits to both our part-time and full-time employees. From health to flexibility to education opportunities, Who We Are is a company willing to go above and beyond for our team members.
Diversity
At Wegmans, we believe that diversity is at the heart of success. We're committed to creating a warm and inclusive environment for our team. Regardless of who you are and what you believe in, we hire those who have the passion to succeed.
"I've always felt there is a company that has the beliefs I was raised on and Wegmans is that company. A happy employee means a happy customer—through caring, respect, high standards, empowerment, and making a difference not only to the customer but to each other."
Are you ready to join one of the top retail companies to work for in the U.S? Explore how you can bring your passion to Wegmans today!