Making Hooville Happier
Building Bonds
When it comes to working together, we at Wegmans know a thing or two. And while our stores feature lively atmospheres, friendly people and the passion to make customers smile, we also know the importance of the communities around us. That's why we're proud to call Charlottesville, Virginia, our newest home. An historic city with a vibrant and welcoming environment, Hooville, as it's known by residents, is where many current employees live. With that local mindset built directly into the DNA of our current team members and future employees, we're building a family in the middle of the Old Dominion State.
A Unique Community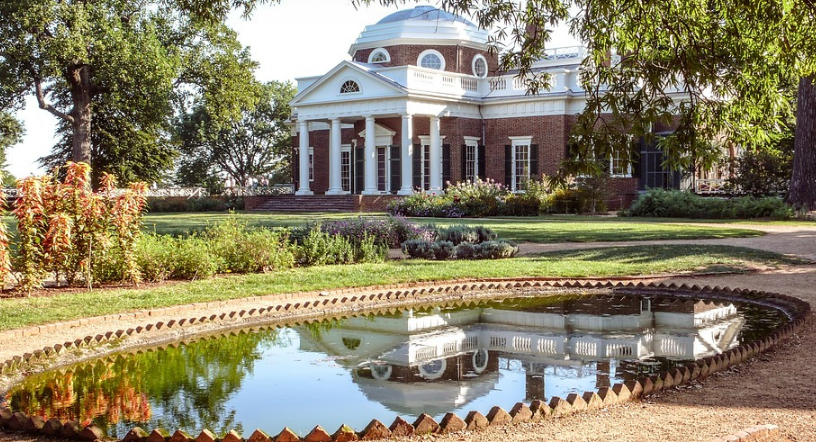 What makes you most excited about the C'ville store and coming to work every day? "How we take care of the employees; it is just a great atmosphere." – Horacio S.
If you're not yet totally familiar with C'Ville, we're here to help give you some insights. The city rests along the Rivanna River, west of the Southwest Mountains. As a city that's existed since 1762, you could imagine its historical importance with roots in the Revolutionary War. Then there's Monticello, Thomas Jefferson's residence, which is the only U.S. home recognized as a World Heritage Site by the United Nations.
The city's offerings don't stop there, though. The excitement of Hooville extends outside historic landmarks and into breweries, dancing, and concert halls. And with its proximity to the University of Virginia, excitement finds itself on the court of a Cavaliers basketball game, or a last-second field goal to win it at a UVA football game.
My favorite thing to do in Hooville? "Hiking, Whitehall, Skyline, and Humpback Rock! The views and nature are everywhere." – Al V.
Making A Difference
Charlottesville's offerings go beyond activities, though. The people and their spirit of welcome have been tremendous for us at Wegmans. For current Charlottesville residents and Wegmans employees, we understand that building a new home means building strong relationships with the people and places around us.
How will Wegmans in Charlottesville support the community? "Creating more jobs for the community. The location will help the area grow." – Norouz A.
We strive to make a difference. At all of our locations, we bring excellent service and fresh ingredients to the table. With the help our employees, we aim to create authentic interactions and friendships with Charlottesville residents and Wegmans shoppers. Our team's efforts in making an impact on the people around us is evident, which is why we're honored to recognized as a top employer by Fortune Magazine.
How am I making an impact at the C'ville Wegmans? "Using my 25 years of experience to achieve customer satisfaction." – Jake F.
Ready to bring your passion and skills to a Wegmans career in Hooville? Join us and see firsthand how you can make your impact.
What made you decide to work at Wegmans? "Seeing the great things Wegmans has done for the communities and people around them, and seeing the ability to create career growth for its employees." – Nathan W.