Wegmans Named #3 on Fortune's "100 Best Companies to Work For"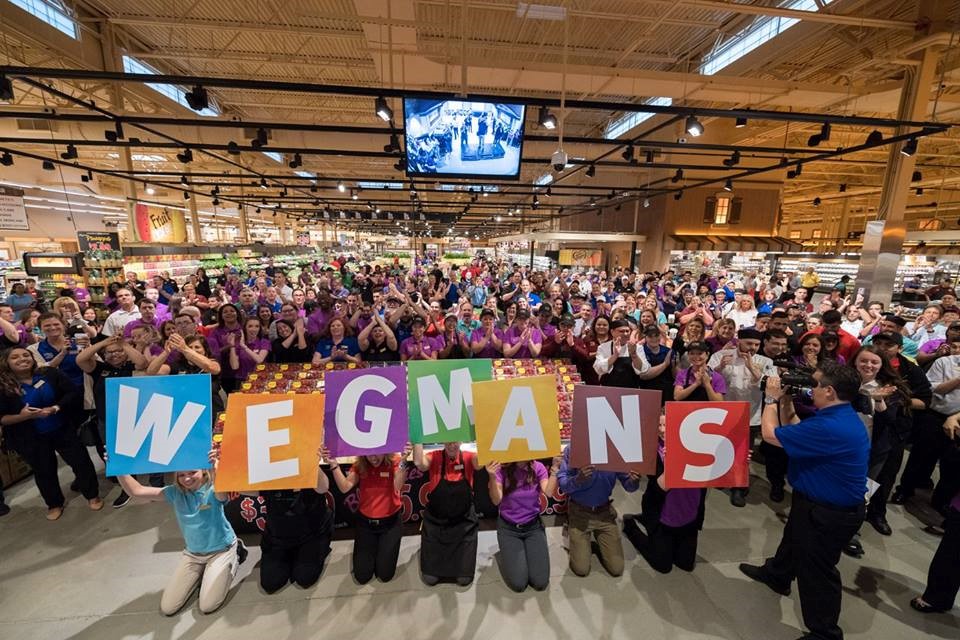 Since our founding in 1916, Wegmans has given families the opportunity to live healthier, better lives through food. And for our more than 100 years in business, we've proven we're committed to providing amazing service to our customers, and we're dedicated to rewarding the hardworking employees who make it all possible.
Our team members truly love what they do as a part of the Wegmans family, and enjoy our one-of-a-kind work culture, career growth opportunities and more. And our loyalty to them hasn't gone unnoticed. It's why for 22 years straight, we've made Fortune's list of "100 Best Companies to Work For," coming in at #3 this year! As one of the few companies to have made it on the list since its beginning in 1998 we are also #WegmansProud to be recognized as a Great Place to Work Legend.
Who We Are: Core Values
At the center of what makes us great is our set of values that guide us in all that we do at Wegmans. We are passionate about our people, and we care about their well-being. We respect our employees, listen to what they have to say, and we work hard to show them that they are being heard. We empower team members to make a difference in and out of work, and we are committed to our communities. Through our volunteer programs and donations, we give back to the people who give to us every day.
Every Day You Get Our Best
So, what is it that has led Wegmans to receive this recognition from Fortune time and time again? With our core values in mind, we are able to provide some of the best benefits in the industry for team members, including flexible schedules that allow for a great work-life balance; health screenings, fitness and cooking programs, and even yoga classes to promote wellness; and education programs that not many companies can match, offering amazing scholarship opportunities to employees averaging more than $5 million in total per year! We want our employees to be their very best, and we are proud to give them the assistance they need to do so.
From respect to wellness, we know the importance of making our people happy. Want to see for yourself why we were named one of the best companies to work for? Join the Wegmans team today to discover how you can do what you love!