Shoot for the Stars in Our Summer Intern Program
At Wegmans, we're dedicated to our people and we're committed to helping them grow from day one. Through our unique intern programs, college students can launch their careers through fun and challenging opportunities that give them the tools they need to put their best foot forward on their journeys to success.
The Wegmans Summer Intern program allows interns to work within a 1-3 year program that helps them build long-term careers. Interns work with the Wegmans team for 12 weeks out of the summer and work a full 40 hours per week in diverse focus areas including Store Operations, Culinary, Merchandising and Asset Protection.
Throughout the program, interns have the unique opportunity to gain guidance from mentors and exposure to senior leaders within the organization. They are even eligible for an interview for a full-time role within Wegmans upon completion of the program!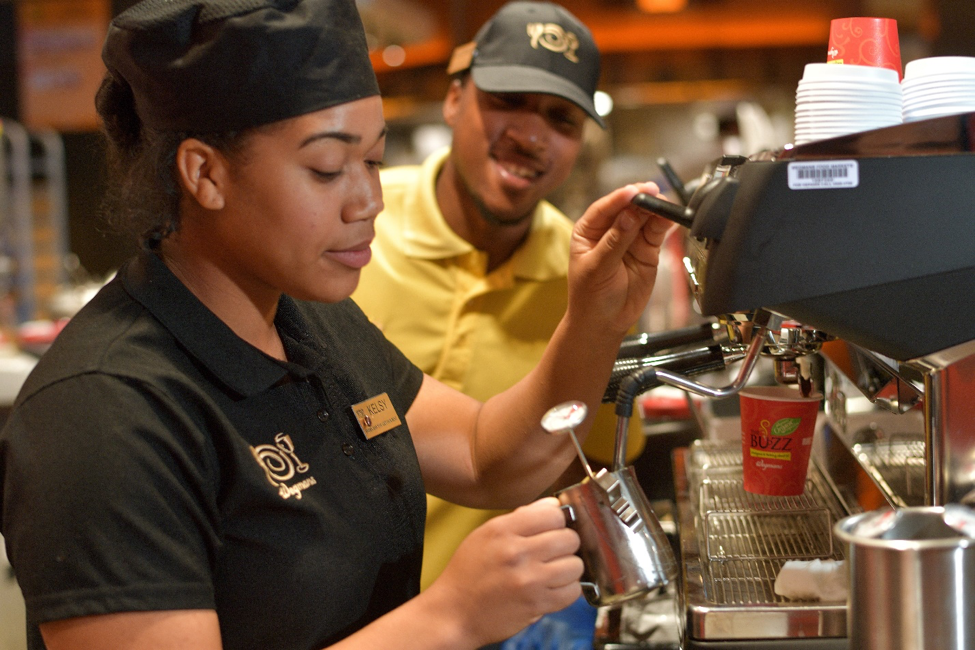 But that's not all! Other program perks include:
An Enhanced Scholarship Award
An opportunity to give back and get involved in the community
A chance to build your professional network and gain exposure from individuals throughout the company
The opportunity to travel to meet and learn from vendors, attend seminars and many more chances to grow!
The Wegmans Summer Intern program is definitely a one-of-a-kind opportunity that allows interns to put in a lot of hard work and to show their stuff. This summer, the interns had the opportunity to work on a project, and at the culmination of the program, interns even have the chance to present their projects to the Wegman family!
Are you looking for an immersive opportunity that allows you to kick off your career by learning from individuals who want to see you grow? Don't miss out on your chance to get involved in our internship programs! Our internship roles will become open in November, so be sure to check back for your chance to join us.