Our Store Operations
At Wegmans, we wouldn't be able to do what we do without our employees in Store Operations. It's because of our knowledgeable, engaging and talented team that we're able to deliver the best possible shopping experience—and keep our customers happy. Join us and find out how you can love what you do with Wegmans.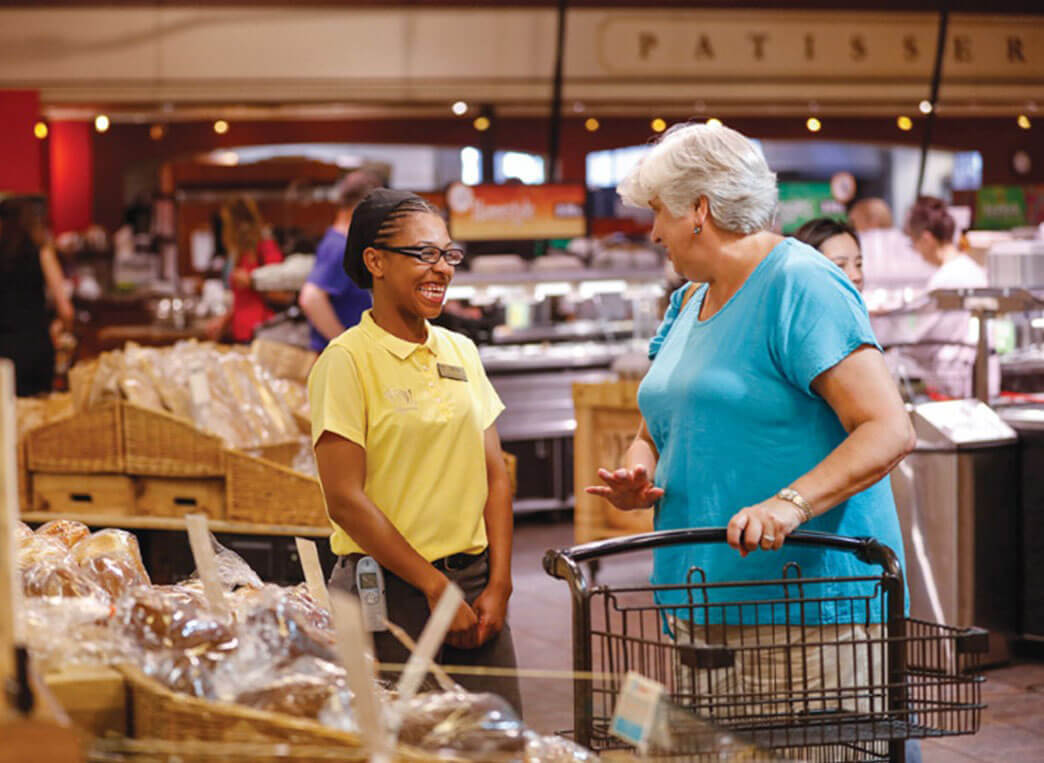 Our Areas of Opportunity
Perishable—Responsible for providing our customers with the freshest products and incredible knowledge-based service. You'll educate customers on great-tasting, healthy meals and offer help on how to prepare them. You could gain experience working with products in our Produce, Seafood, Bakery or countless other departments.
Service—Service area employees typically spend most, if not all, of their time interacting with our customers. You'll have the opportunity to leave a lasting impression on our customers while processing their orders as a cashier, loading purchases into their cars as a member of our Helping Hands team or just ensuring they leave happy.
Merchandise—Responsible for providing our customers with the best ingredients needed for healthy, affordable meals. This area also offers essential complements to cooking and entertaining in our Home & Entertainment department, and everyday personal care items in our Health & Wellness department. Additionally, you can find exciting product stocking opportunities in our Grocery and Frozen Foods departments.
Room to Excel
We also believe our employees need room and support to grow in their careers with us. Our opportunities to move forward include:
Entry-Level Management

Found in every department of the store
Independent oversight of smaller departments or assist department managers in larger departments
Work closely with team members to develop skills and knowledge needed to provide incredible customer service
Ensure products are available for customers, and displays are well merchandised and eye-catching
Lead by example to complete department tasks and provide customer service

Service Team Leader

Learn about all areas of store operations
Provide incredible service; supervise a team of 20–40 employees
Responsible for managing the entire store during evening operations

Department Manager

As key management team members, Department Managers work to gain a deep understanding of the Wegmans culture, values and company vision
Provide leadership for their teams in all aspects of their work
Use strong management skills and a passion for working with others to provide incredible customer service
Gain knowledge and experience to grow your Wegmans career