How to Become a Service Team Leader at Wegmans: Growth, Guidance and Responsibilities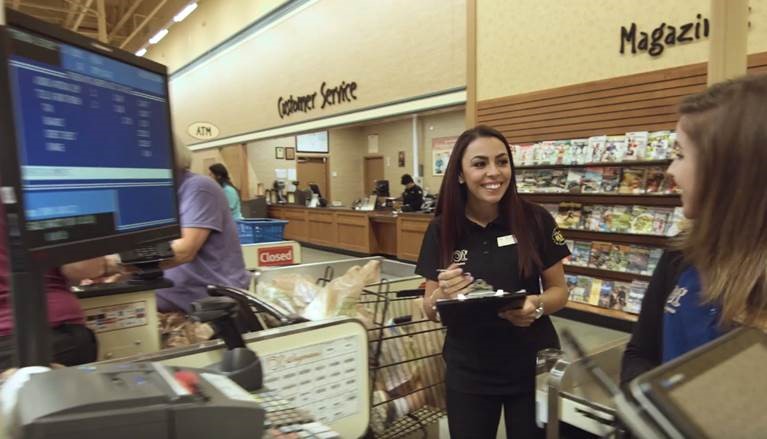 "I'm a Service Team Leader. I'm one of a number of folks who are responsible for running the front end." For all Wegmans team leaders like Kevin, the value of an STL role reflects our commitment to providing the best for our customers – it's why they serve a crucial part of shoppers' experiences, from beginning to end. So what goes into the role? A couple of our Service Team Leaders break down the most important steps toward becoming a perfect fit in the role.
Starting The Day
For Service Team Leaders, each day starts with ensuring their team is ready for the tasks at hand. "We walk in the mornings, and make sure we check in on everybody and see how they're doing," says Biljana. From checking emails to prioritizing daily, seasonal campaigns and ad-hoc projects, Service Team Leaders walk into their store with organization, support for their colleagues and customer care in mind.
Being A Guide for Others
For our Service Team Leaders, the role is more than just being a manager, according to Biljana. "Anybody who is interested in becoming a Service Team Leader should be passionate about working with people." They combine managerial duties with being a pillar of support for those they're leading.
What To Expect
At Wegmans, team members know that they're in for something special. "No day is the same—by any means," says Service Team Leader Jon. Though being in control of a store might sound overwhelming, it gives you the perfect opportunity to learn and grow. You'll get to assemble a wide-array of tools, knowledge and experiences across all departments. Finally, you get the chance to make an impact on others. Whether it's the cashier you're guiding or customer questions you're answering, each day presents a new opportunity to help others.
Want to see for yourself how rewarding leading a team can be? Join Wegmans today as a Service Team Leader, and use your experience to guide others toward growth.