Take a Bite Into Your Career with Wegmans
When autumn rolls around, Wegmans' produce section goes to town! With the apples, pumpkins, and a variety of other delicious produce now in stock at Wegmans, we have curious customers flooding our stores wanting to know more. It's a good thing we only hire the best for our produce section: the most knowledgeable, the most dedicated, the most approachable.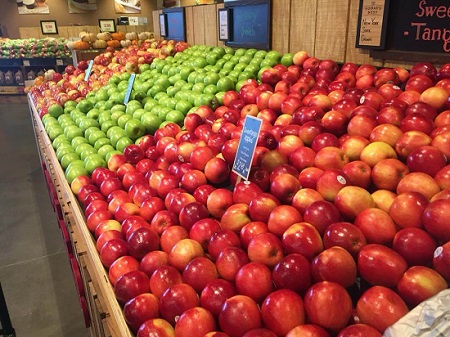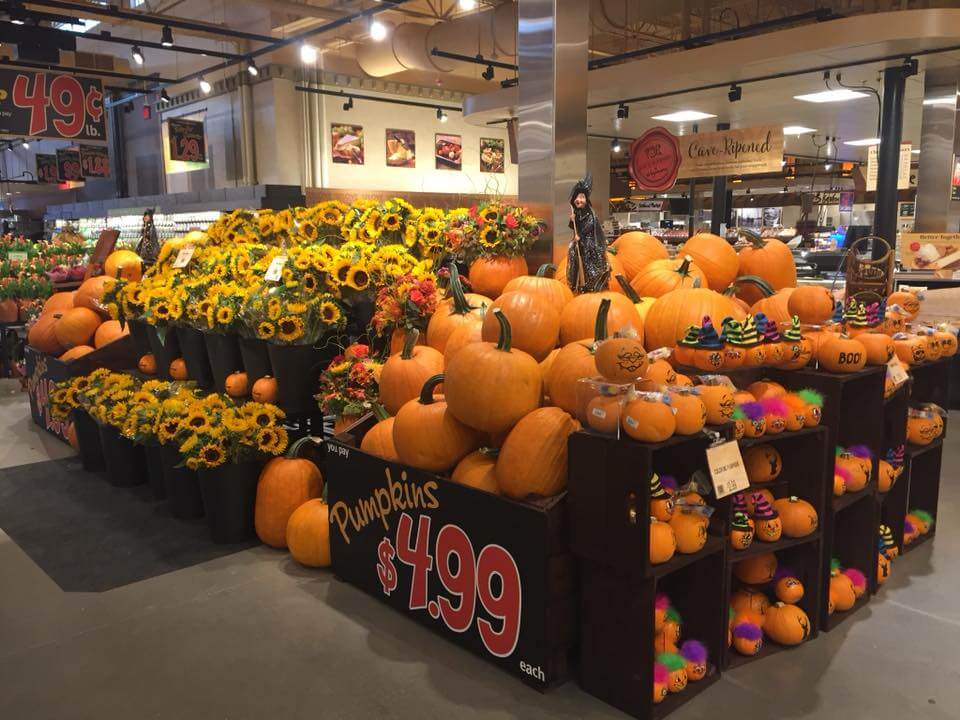 We talked to Produce Coordinator Mark, Service Team Leader/Organic Farm Ambassador Laura, Produce Team Leader Brandon, and Produce Team Leader Goron to learn more about their experiences on our team. See what they had to say.
What led you to join the team and work with produce in particular?
"I wanted to work for a company with an excellent reputation, broad and varied opportunities and that has an optimistic future. Produce offered opportunities to be active and on the front lines working with customers. The produce department gives customers the first impressions when they walk in the front door." - Mark
"I love talking about organic products and how to eat healthy. There was an opportunity for me to move to produce and do just that. I jumped at the chance!" - Laura
"I have always had a passion for fresh produce, and the values Wegmans prides itself on align with mine." - Brandon
"The fast-paced environment in the produce department led me to choose produce over the other departments."- Goron
What is your typical day like?
"Like farmers, the produce team members start the day early. We assure that every piece of product in the department is fresh and displayed properly. Food safety logs and tracking are checked to make sure all standards are met. The team restocks the entire department making sure the right amount of product is presented and well merchandised to meet anticipated business." - Mark
"Talking to customers about our organic product options and working with our partner farmers to ensure the highest quality product comes to Pittsford." - Laura
"What I love most about my job is that every day is different. "- Brandon
"There is always lots to do. I start by going through the department and making everything look good, filling the displays throughout the day. Food safety and cleanliness are always a big part of my days as well as interact with employees and customers." - Goron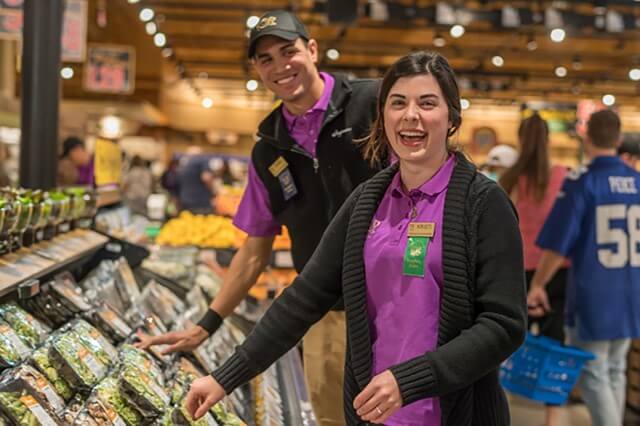 What do you love most about working at Wegmans during the Autumn season?
"The arrival of apple season. There is an air of anticipation that starts in late August and builds into September. What will the spring and summer weather bring us? What new varieties will be introduced? When the apples start to arrive, there are a lot of questions from customers and it is very satisfying to use my base of knowledge to help customers choose the best product for their needs."- Mark
"Pumpkins, pumpkins, pumpkins!" - Laura
"Being able to speak to all of the different varieties of apples we carry and introduce customers to something they potentially haven't tried." - Brandon
"The beginning of apple season, all the bright colors. Cider is always huge and all the pumpkins for Halloween are a fun part of the fall!"- Goron
What is your favorite item in the produce section?
"Avocados. Great as a snack or recipe ingredient. Tasty, versatile, always available." - Mark
"I have lots of favorite items, but my favorite time of day is when the Wegmans Organic Farm delivery comes!" - Laura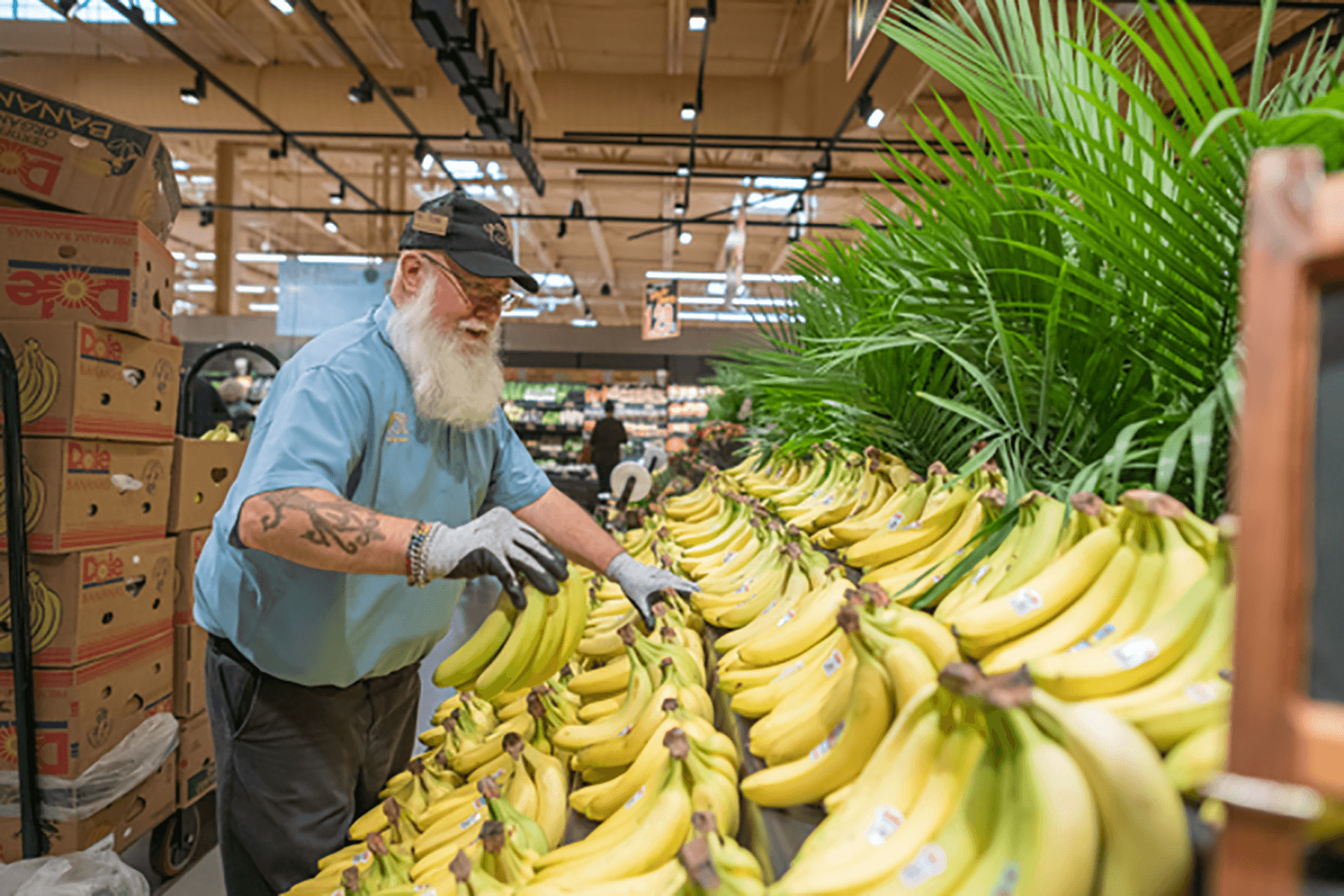 "Unique citrus such as satsumas or sumo mandarins because their flavor speaks for itself."- Brandon
"I love all of the items our fresh markets offer, especially the guacamole."- Goron
What are some goals you have for yourself in your career at Wegmans?
"My next immediate goal is the position of produce team leader. I am looking forward to the challenges of moving into more of a management position. That position opens the door to many diverse opportunities both vertically and horizontally throughout the company."- Mark
"I was born to teach. Some of my favorite days in the last 10 years have been working with training and development. I would like to be a full-time trainer and Wegmans ambassador for employees at all levels of the company."- Laura
"I am currently in school for visual communication design, so my short-term career goal would be to work within marketing, which would one day lead to a position in graphic design." - Brandon
"My short-term goal is to become Produce Manager but my long-term goals are to see how far I can go in this company!" - Goron
Are you looking for a one-of-a-kind opportunity with a company that is dedicated to helping its employees grow? Take a bite into your career and join the produce to team today! Love what you do with Wegmans and explore our openings.