Craft the Perfect Culinary Career in Prepared Foods
Have you ever visited your local Wegmans and headed straight toward the mouthwatering prepared foods section? Pasta, and pizza, and potatoes, oh my! Our prepared foods department is definitely a fan favorite, with delicious options for quick meals when you're on the go.
Our passionate employees work hard to make sure these meals are cooked to perfection and neatly packaged every day for our customers to enjoy, and we had a chance to speak with two of these team members about their Wegmans journeys and what they love most about working within the prepared foods department.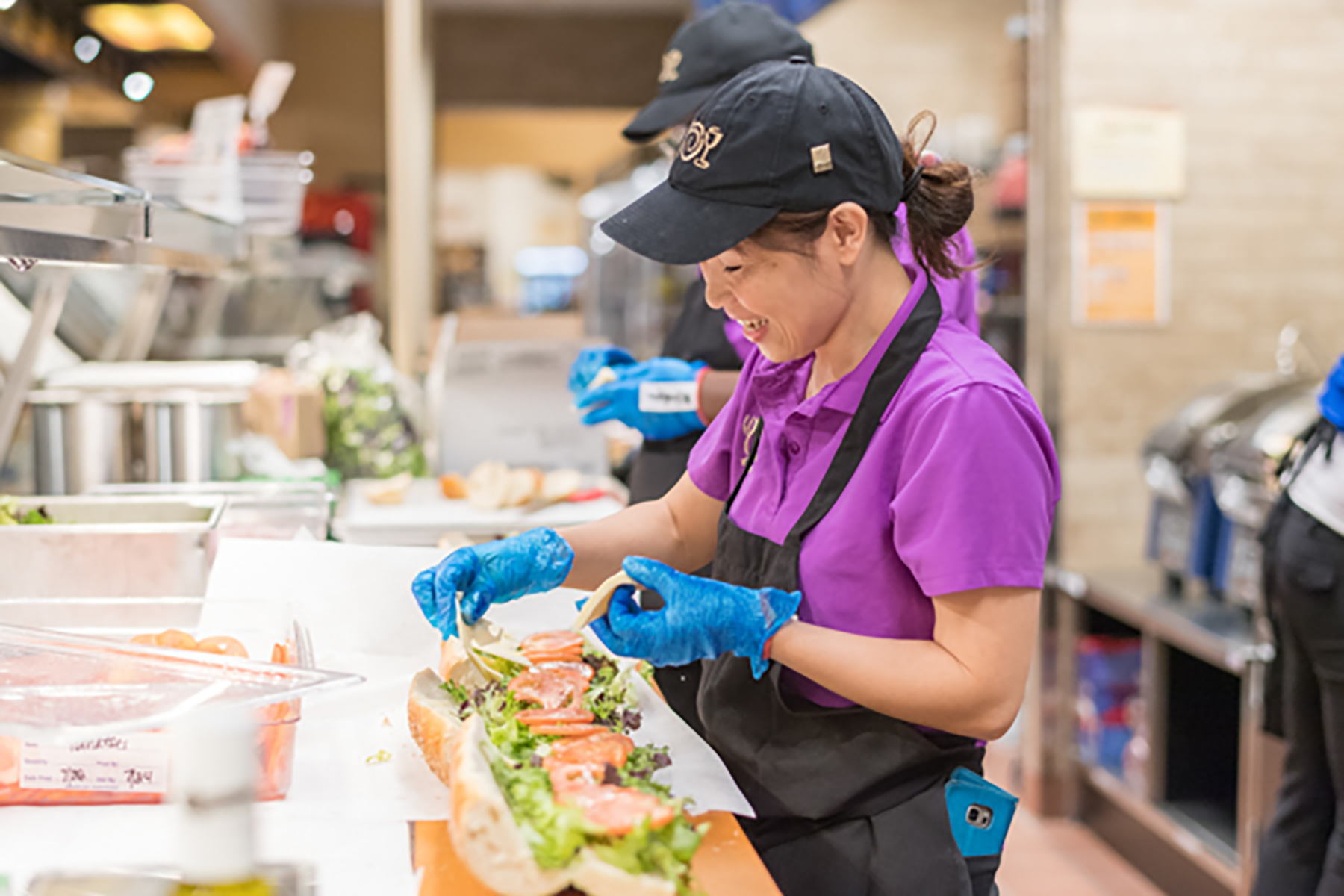 Rachel, a full-time cook at our Pittsford, NY location has been with us for three years, and was initially drawn to work with us as a longtime customer who had experienced our amazing service. What's led her to stay? The opportunity to grow in her career, while getting the chance to experience different areas within the company, she explains.
Rachel's coworker, Jason has been working in the Pittsford location for a year and a half, and explains that he, too, has been passionate about Wegmans for some time. While he applied to join our company once he graduated culinary school, he ultimately took another opportunity elsewhere. Thankfully, he officially joined our team 5 years later!
As cooks within the prepared foods department, both Rachel and Jason have the opportunity to do what they love with Wegmans, crafting unique meals and interacting with customers every day.
"I love being able to cook out front with the customers," Jason says. "I love cooking, while at the same time talking to customers, better than I do working in the back of house in a restaurant."
And the two get especially excited whey have the opportunity to prepare their favorite meals. While Jason loves cooking chicken noodle soup most, because it brings back fond memories he shared with his grandmother as a child, Rachel prefers a classic pasta.
"It's always available and inexpensive, yet you can do so much with it," she says. "You can pair it with any protein, any sauce and you can even substitute the pasta with spaghetti squash. So much variety!"
With their passion for food and people, the two are eager to move forward in their careers with Wegmans. Jason hopes to one day become a Sous Chef, while Rachel hopes to learn other departments, eventually making her way to the service side of things. And with their hard work and dedication, matched with our unique opportunities for employees to learn and grow with us, the possibilities are endless for the two. But in the meantime, they'll continue making magic in our prepared foods department.
Did you hear the news? We're looking for more culinary enthusiasts to make their marks with us by joining our prepared foods team! Explore our openings and cook up an exciting career with us today!