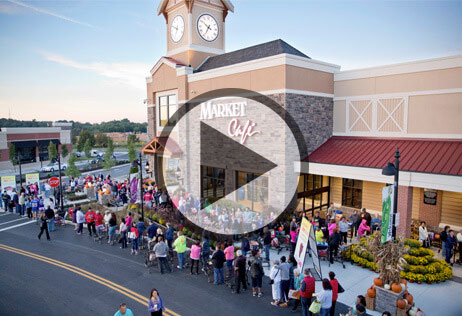 Here we grow:
Every store we open means new opportunities for career growth—and an opportunity to bring the Wegmans incredible service to a new community. Welcoming new people into our Wegmans' family that are passionate about food and committed to helping our customers is key to accomplishing our goal of giving our best every day. This is why we open our employment office doors almost a year before our store opens. This helps us to ensure our people are fully trained and knowledgeable to deliver a high level of service to our customers the moment those doors first open.
Our next 100 years:
As we continue to expand into new markets and establish deeper ties with the communities we already serve, Wegmans will remain dedicated to the principles that have made it an industry leader. It always has been, and always will be, about giving our best every day. "Caring, respect, empowerment, high standards, and making a difference in the community are values that we try to live every day at Wegmans," says Danny Wegman, Chairman, and that's not going to change in the future.
Match Jobs to your profile
Proud of our #3 Ranking
Wegmans has been on the list of FORTUNE 100 Best Companies to Work For ® since 1998 and is one of the few companies that has made the list for the last 22 consecutive years since its beginning. FORTUNE and 100 Best Companies to Work For are registered trademarks of Time Inc. and are used under License. FORTUNE and Time Inc. are not affiliated with, and do not endorse products or services of, Wegmans.
Learn More