Wegmans Employees: Creating Passion in King of Prussia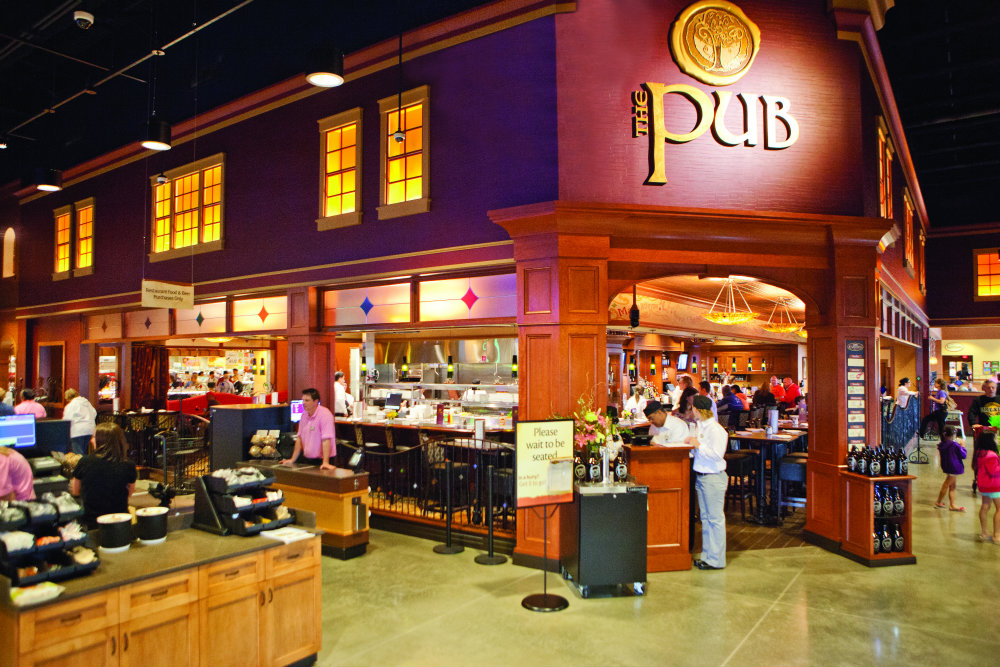 In King of Prussia, our team members are finding out firsthand what it's like to Love What You Do. With our goal of giving great experiences to customers, we at Wegmans think it's also important to share the great experiences our employees have. Whether it's pursuing their dreams in the food industry, finding the right amount of work-life balance, working for a store they know is committed to them, or getting their first foot on the ground in the workforce, our team in King of Prussia have countless reasons why they believe Wegmans is the ideal place for a career.
Appreciation and Empowerment
We pride ourselves in creating a unique work environment. People love working at Wegmans because we help bring out the best in them, which in turn brings out the best in us. For Dallas, a Coordinator at Wegmans Pub, gratitude goes a long way. "I love when we do the employee appreciation days. That really shows employees that this company values them." The same goes for Grocery-Intern Thressa, who believes working with us means getting the support needed to succeed: "I am proud to be a Wegmans employee because it empowers me to be the best I can be."
Turning Passion into Reality
At Wegmans, we want our team members to harness the power of passion. Across all departments, our employees love doing what they do. This is especially the case for Sous Chef Phil, who thinks his Wegmans career lets him act on his ambitions. "I wanted to pursue my passion for food and the industry, while experiencing wider varieties of cuisines, techniques and management skills," Phil says. He even goes a step further, saying, "Wegmans' emphasis on employee happiness and well-being drew me to apply."
Our team members at King of Prussia and across the northeast also believe this a career you can truly fall in love with. "My favorite thing to do at work is meeting and helping customers," says Dallas. Others love the chance to show support for their colleagues, as is the case for Phil: "My favorite thing to do is assist with production and help build and empower teams." People like Thressa think problem-solving is the best part of the job: "A challenge I face is determining how to organize the backroom when it's crowded."
Growth
When you talk to Wegmans team members about their job, one thing is bound to stand out: growth. Whether it's from management or from other employees, Wegmans team members have a system of support that motivates them to learn more and do more for customers. "I am most proud of being recognized for my work ethic and dedication to honing my craft. I am proud to have been taught to better myself as both a team member and as a leader," says Phil.
Ready to see how we can help you lead? With several opportunities to convert your passion into growth, a career at Wegmans in King of Prussia is the place to be.