Restaurant Foods Customer Service
Warrington, PA
Schedule: Part time
Availability: Applying to this requisition allows you to be considered for multiple opportunities. Please provide as much availability that works with your schedule.
Age Requirement: Must be 18 years or older
Location: Warrington, PA
Address: 1405 Main Street
Job Posting: 03/20/2020
Job Posting End: 04/18/2020
Job ID: R0056173
Our restaurants depend on the teams that work behind the scenes to keep the operation running smoothly.  You will help to ensure the kitchen staff, servers and bartenders have clean dishes and supplies needed to prepare and serve our unique menu and beverage offerings.  If you prefer to be behind the scenes and part of a dynamic team that makes a difference in the daily operation while using a hands-on approach, this could be the role for you!
What will I do?
Support restaurant operations by putting dish loads away and performing other kitchen duties as necessary, including some food prep work
Assist with receiving of products, stock rotation and general kitchen organization and cleanliness
Maintain the overall appearance and cleanliness of the kitchen and dishwashing area to ensure work gets completed in the most effective and safest way possible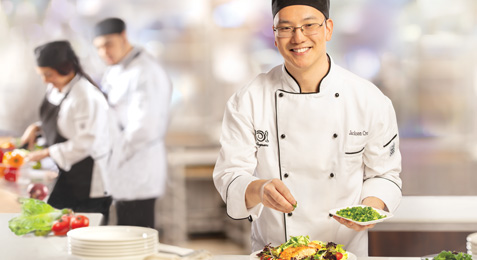 You do not have any recently viewed jobs
You do not have any saved jobs