Part Time Lot Attendant/Janitorial Maintenance
Syracuse, NY
Schedule: Part time
Availability: Applying to this requisition allows you to be considered for multiple opportunities. Please provide as much availability that works with your schedule.
Age Requirement: Must be 18 years or older
Location: Syracuse, NY
Address: 4722 Onondaga Blvd
Job Posting: 03/26/2020
Job Posting End: 04/25/2020
Job ID: R0057023
Our mission is to provide incredible service and help our customers live healthier, better lives through food. As a member of the Front End Customer Service Team, you will make sure customers end their shopping trips with a positive experience. In this role, you'll provide incredible customer service by engaging customers in friendly conversation, carefully handling bagged items, and keeping the parking lot clear and safe for everyone. You'll leave a lasting impression and transform first-time shoppers into loyal Wegmans customers!
What will I do?
Engage customers in friendly conversation while making eye contact and smiling

Proactively offer additional assistance or services and thank the customer for shopping at Wegmans

Maintain the appearance and safety of the parking lot and offer additional service during inclement weather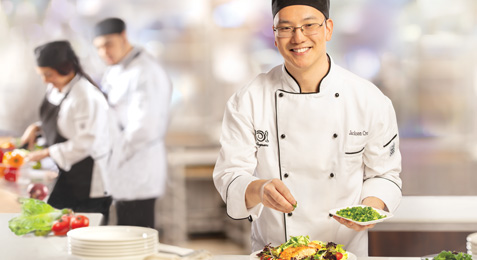 You do not have any recently viewed jobs
You do not have any saved jobs