Summer Warehouse Worker
Rochester, NY
Schedule: Part time
Availability: Applying to this requisition allows you to be considered for multiple opportunities. Please provide as much availability that works with your schedule.
Age Requirement: Must be 18 years or older
Location: Rochester, NY
Address: 3131 Winton Road
Pay: Starting rate up to $14.30 / hour!
Job Posting: 04/04/2021
Job Posting End: 05/05/2021
Job ID: R0085224
Note to applicant: This is a seasonal/temporary Summer opportunity that can be expected to run from May 2021 to August 2021
At Wegmans, it takes the work of numerous individuals to make possible the incredible customer service we provide every day. As a temporary Summer worker in one of our Warehouse Facilities, you will work hands-on with products, accurately selecting cases to ensure our 100+ store locations receive the items they ordered and are able to meet their customers' needs. If you love working in a fast-paced, physically demanding job where you contribute to the success of the company's bottom line, then this is the job for you!
Why spend your Summer with the Wegmans team?
Competitive pay

Flexibility with work start and end dates

Potential full time and part time job opportunities after Summer season

Convenient work location, facility located right off 390 Expressway on Winton Road
What Will I do?
Place selected cases on a pallet and arrange orderly to minimize product damage for safe delivery to stores
Safely operate equipment necessary to perform job duties; this may include a forklift, pallet jack, and/or Vocollect
Follow voice commands and/or read order to ascertain correct case number and quantity of merchandise is selected
Stand and do repetitive work for long periods of time
Average weight range of items lifted is 5–20 pounds with a maximum weight lifted of 50 pounds occasionally
Work environment may include seasonal outdoor temperature and weather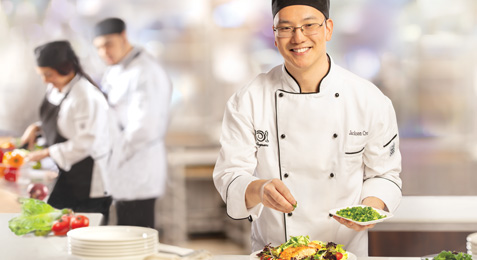 You do not have any recently viewed jobs
You do not have any saved jobs