Sanitation Worker
Rochester, NY
Schedule: Part time
Availability: Applying to this requisition allows you to be considered for multiple opportunities. Please provide as much availability that works with your schedule.
Age Requirement: Must be 18 years or older
Location: Rochester, NY
Address: 1500 Brooks Ave
Pay: Earn up to $14.50 / hour!
Job Posting: 04/07/2021
Job Posting End: 05/08/2021
Job ID: R0085658
Hiring immediately!
Why join the Wegmans team?
Work for a family-owned company that has been on FORTUNE magazine's list of the 100 Best Companies to Work For® list for 23 years in a row
$.60 / hour pay differential for selection positions
Comprehensive benefits including affordable healthcare, 401(k) retirement savings plan, Wegmans Scholarship program and more! (available to both full and part time eligible employees)
Opportunities for career growth, both within the Bakeshop facility and companywide
Potential for future participation in Apprenticeship Programs
Opportunity for overtime hours
Laundered uniforms provided daily; footwear and personal protective equipment provided
No previous experience required, all training provided!
Facility conveniently located on public transportation route
At Wegmans we are committed to providing great tasting, healthy meals, and that means starting with the best people behind the scenes in our Manufacturing facilities.  We depend on these people to innovate and create the products we are known for, and that keep our customers coming back to shop.  As a Sanitation Worker at our Bakeshop food manufacturing facility, you will ensure the equipment, machinery and facilities are properly cleaned and sanitized according to specifications, making it possible for our production teams to produce high quality food products to stock our stores.  If you have a passion for working behind the scenes in a fast-paced environment, then this is the job for you!
What will I do?
Clean and sanitize production equipment, floors and machinery in production rooms
Take apart equipment, clean and sanitize to specifications, and return to safe working order
Communicate potential issues, concerns or risks with management to achieve a resolution
Properly handle chemicals, use equipment, keep accurate logs and follow sanitation practices in accordance with food and human safety guidelines
Work may include producing, assembling and packaging products, operating machinery and equipment as necessary for the job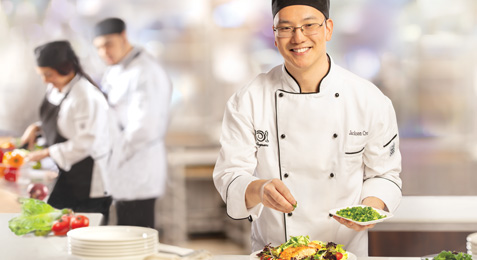 You do not have any recently viewed jobs
You do not have any saved jobs