Part Time Host/ Hostess
Rochester , NY
Job Posting: 08/12/2019
Job Posting End: 09/10/2019
Job ID: R0039781
Location: Rochester, NY
Address: 1750 East Avenue
Age Requirement: Must be 18 years or older
Availability: Morning, afternoon, evening (includes weekends)
Schedule: Part time
Our mission at Wegmans and in our restaurants is to provide incredible service and help our guests enjoy their experience, ensuring that they return.  As a host(ess) you will greet our guests warmly and escort them to their table and make sure their experience is off to an incredible start.  You will also make sure that reservations are scheduled, table assignments are effectively planned and our guests' waiting time is as positive as the rest of their visit.  If you love the fast-pace of a restaurant and genuinely enjoy people, then this is the opportunity for you!
What will I do?
Provide incredible service to guests by warmly greeting them as they arrive and escorting them to the dining area or bar in an attentive, hospitable, courteous and efficient manner and be sure to monitor their needs to make sure they have a pleasant wait time to start their experience
Plan table assignments, floor plans, daily rosters as well as guest seating for accurate and fair guest placement
Answer calls and take reservations to maintain the reservation book and answer questions or direct calls to the appropriate person
Assist in performing opening and closing procedures and help to prepare the dining, bar and event areas for service
Required Qualifications
Previous customer service experience, preferably in a retail, restaurant service or other hospitality related setting
Preferred Qualifications
Experience with a restaurant point of sale system, such as Micros or OpenTable
Previous restaurant or other industry experience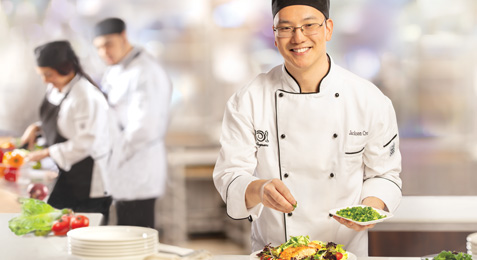 Wegmans has great benefits and a true family atmosphere, which makes me feel appreciated and recognized for my hard work.
— Jackson
You do not have any recently viewed jobs
You do not have any saved jobs