Manufacturing Senior Process Engineer
Rochester , NY
Job Posting: 08/27/2019
Job Posting End: 09/27/2019
Job ID: R0041063
Location: Rochester, NY
Address: 1500 Brooks Ave
Age Requirement: Must be 18 years or older
Availability: Morning, Afternoon
Schedule: Full time
At Wegmans, our Central Bakeshop is a large-scale operation running multiple production lines where we produce high-quality artisan breads and delicious baked goods like cookies, cakes and muffins for our 95+ store locations.  Our 250,000 square foot facility, which operates 24/7, is able to achieve the taste of homemade baking because of our talented and dedicated team. As a Senior Process Engineer, you will lead and manage large scale process improvement projects within the Bakeshop, from concept to implementation, that are aligned with the strategic plan.  You will also lead projects to introduce new and unique products to the Bakeshop.  If you enjoy working in a fast-paced, team oriented environment, enjoy being challenged, and value the opportunity to make a difference, this is the career for you!
What will I do?
Identify, develop, and lead multiple projects with high levels of complexity to simplify processes, and improve food and human safety and operational cost
Design new process and production layouts that will challenge our current manufacturing processes to continually improve
Partner with the Bakeshop Product Development team to lead the validation process of new products; communicate current process capabilities, ensure new products are designed for manufacturability, and develop solutions when needed
Develop and implement systems that optimize all phases of the production process; identify and support production quality processes and procedures to increase production output and eliminate impact to the customer
Provide direction, communication and leadership to others to ensure work is aligned and goals are achieved; communicate and present project updates to leaders
Required Experience, Education, Skills:
Bachelor's degree in Industrial Engineering or equivalent experience in a related field
Demonstrated experience record of leading/managing process development & improvement projects
Minimum 5 years of experience working in a process manufacturing environment
Experience in FDA (or similar) regulated environment
Preferred Experience, Education, Skills:
Expert knowledge of OSHA standards
Lean Six Sigma Black Belt or equivalent
Lean Six Sigma Green Belt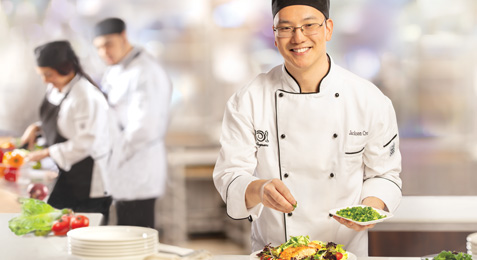 Wegmans has great benefits and a true family atmosphere, which makes me feel appreciated and recognized for my hard work.
— Jackson
You do not have any recently viewed jobs
You do not have any saved jobs