Fleet Maintenance Technician
Rochester , NY
Job Posting: 07/15/2019
Job Posting End: 08/14/2019
Job ID: R0030138
Location: Rochester, NY
Address: 1500 Brooks Ave
Age Requirement: Must be 18 years or older
Availability: Applying to this requisition allows you to be considered for multiple opportunities. Please provide as much availability that works with your schedule.
Schedule: Full time
At Wegmans, our Fleet Maintenance Technicians ensure that our transportation equipment is professionally and safely maintained, helping to provide our employees with a safe work environment, and ensuring our stores and customers receive incredible service through efficient product deliveries.  You will be part of a team that is empowered to solve complex problems daily and continually learn and develop new skills.  You will have the opportunity to work with a variety of systems and state of the art equipment for a stable, growing, & dynamic company.  If you love working in a fast-paced environment, where no two days are the same, then the Wegmans Fleet Maintenance team might be the perfect opportunity for you!
What will I do?
Repair and troubleshoot trailer and refrigeration units for both emergency and non-emergency situations 
Perform preventative maintenance on trucks, trailers, and reefer units
Complete all work in accordance with food and human safety guidelines
Maintain Wegmans' high standards of quality at all times
Required Qualifications
A proven safety first commitment
Experience with heavy duty tractor and trailer maintenance including light duty vehicles
Ability to repair and diagnose heavy duty air brake systems, as well as tractor and trailer electrical systems
Heavy advanced brake systems course completion certificate
Licensed in heavy duty New York State inspections
Preferred Qualifications and Certifications
Experience in trailer refrigeration unit inspections, troubleshooting, maintenance and repairs
Telematics experience
Experience with maintenance data systems, and work order creation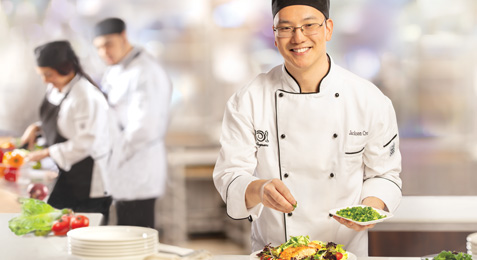 Wegmans has great benefits and a true family atmosphere, which makes me feel appreciated and recognized for my hard work.
— Jackson
You do not have any recently viewed jobs
You do not have any saved jobs