Electrical Maintenance Mechanic
Rochester, NY
Schedule: Full time
Availability: Applying to this requisition allows you to be considered for multiple opportunities. Please provide as much availability that works with your schedule.
Age Requirement: Must be 18 years or older
Location: Rochester, NY
Address: 1500 Brooks Ave
Job Posting: 12/02/2020
Job Posting End: 01/02/2021
Job ID: R0068912
At Wegmans, our Maintenance Mechanics ensure that Wegmans Corporate, Distribution and Manufacturing facilities are professionally and safely maintained, helping to provide our employees and our customers with a safe work environment.  You will be part of a team that is empowered to solve complex problems daily and continually learn and develop new skills, while working for a stable, growing and dynamic company.  Your electrical and mechanical knowledge will be critical in helping to maintain a variety of high tech and state of the art equipment and systems.  If you love working in a fast-paced environment, where no two days are the same, then the Wegmans Facilities Maintenance Team might be the perfect opportunity for you!
What will I do?
Repair and troubleshoot production equipment in our facilities, for both emergency and non-emergency situations
Perform preventative maintenance on production equipment
Work effectively with a team, assisting other personnel as necessary to ensure all tasks are completed safely and in a timely manner
Keep open lines of communication with team members and supervisors
Complete all tasks while strictly adhering to food and human safety guidelines
Maintain Wegmans' high standards of quality at all times
Required Qualifications:
3 or more years of experience as an equipment Mechanic in a manufacturing or distribution environment, including experience with preventative maintenance systems and techniques
Proficiency with electrical and mechanical troubleshooting of material handling systems and process equipment, including conveyors and/or automated systems
Knowledge of three-phase motors and wiring and experience programming and installing electronics and controls
As an essential business, we remain open and would love to have you join our team and help to support our communities.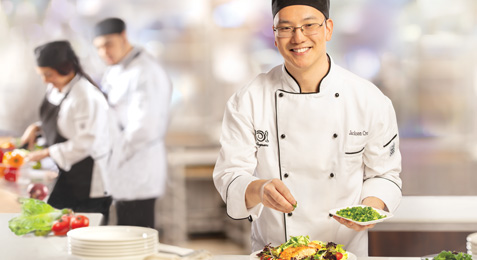 You do not have any recently viewed jobs
You do not have any saved jobs