Daytime Cashier Part Time
Raleigh , NC
Job Posting: 08/06/2019
Job Posting End: 09/05/2019
Job ID: R0039200
Location: Raleigh, NC
Address: 1200 Wake Towne Drive
Age Requirement: Must be 16 years or older
Availability: Applying to this requisition allows you to be considered for multiple opportunities. Please provide as much availability that works with your schedule.
Schedule: Part time
Our mission is to provide incredible service and help our customers live healthier, better lives through food. As a member of the Front End Customer Service Team, you will make sure customers end their shopping trips with a positive experience. In this role, you'll provide incredible customer service by engaging customers in friendly conversation, carefully bagging items, and accurately completing monetary transactions. You'll leave a lasting impression and transform first-time shoppers into loyal Wegmans customers!
What will I do?
•  Engage customers in friendly conversation while making eye contact and smiling
•  Proactively offer additional assistance or services and thank the customer for shopping at Wegmans
•  Properly bag items to ensure products arrive at their destination in the condition they left the store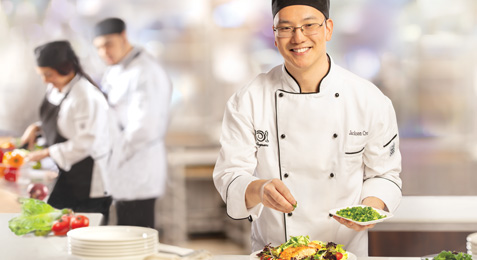 Wegmans has great benefits and a true family atmosphere, which makes me feel appreciated and recognized for my hard work.
— Jackson
You do not have any recently viewed jobs
You do not have any saved jobs