Product Selector Hiring Event
Pottsville , PA
Job Posting: 09/11/2019
Job Posting End: 10/11/2019
Job ID: R0041539
Location: Pottsville, PA
Address: 820 Keystone Blvd
Age Requirement: Must be 18 years or older
Availability: Applying to this requisition allows you to be considered for multiple opportunities. Please provide as much availability that works with your schedule.
Schedule: Full time
Event Date: September 25, 2019    
Time: 9am – 8pm
If you have any questions about the event, please call:  570-544-8453
Walk-ins are welcome, but it is preferred that you submit an application before the event & call to pre-schedule an interview time.
As part of our Warehouse Team, you will be responsible for providing incredible service by providing efficient and accurate selection of products ordered by Wegmans stores.
What will I do?
Ensure pallets of product are built safely and efficiently in a manner that minimizes product damage in transportation and maximizes trailer space.
Perform order audits to determine accuracy and quality 
Maintain knowledge of all quality standards/specifications and requirements for all products
Inform operations management of daily quality issues using reports as well as other forms of necessary communication
Maintain the integrity of the cold chain on loads that have temperature requirements
Preferred Experience:
Previous experience with operating a pallet jack and Vocollect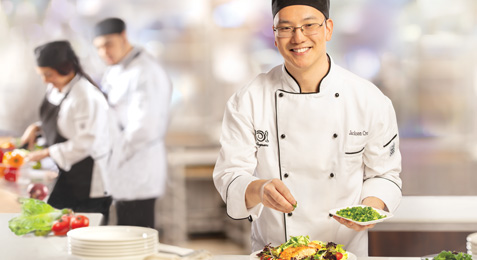 Wegmans has great benefits and a true family atmosphere, which makes me feel appreciated and recognized for my hard work.
— Jackson
You do not have any recently viewed jobs
You do not have any saved jobs