Refrigeration Mechanic Maryland Division
Owings Mills , MD
Schedule: Full time
Availability: Morning, afternoon, evening, overnights (includes weekends)
Age Requirement: Must be 18 years or older
Location: Owings Mills, MD
Address: 100 Painters Mill Road
Job Posting: 11/20/2019
Job Posting End: 12/20/2019
Job ID: R0033275
The Refrigeration Mechanic is responsible for repairing and performing preventative maintenance on all refrigeration systems in the food markets. This position will also be responsible for oversight, follow through and coordination where needed with refrigeration contractors.
What will I do?
Repair refrigeration and HVAC equipment for both emergency and non-emergency situations. Perform unsupervised repairs on commercial rack refrigeration systems using appropriate troubleshooting and safety techniques.  Perform preventative maintenance on refrigeration and HVAC equipment, and all other associated skilled tasks.
Work effectively with a team, assisting other personnel as necessary to ensure all tasks are completed in a timely manner
Communicate effectively with team members, supervisors, and customers. Determine best practices for repair work and assess downtime with store personnel.  Interact and coordinate with purchased maintenance refrigeration and HVAC vendors.
Create and maintain records on all equipment worked on. Maintain accurate inventory of store refrigerant inventories.  Maintain truck inventory, working with parts procurement requirements.
Complete timely record keeping related to EPA related requirements. Follow up and repair discovered leaks while also performing all mandated rechecks.
Maintain Wegmans high standards of quality, food and human safety procedures, and incredible customer service always
Required Skills:
Ability to maintain, troubleshoot and operate building control systems (ie: CPC-E1,E2, RMCC, Altec and Johnson)
Ability to read and apply manufacturers' instructions
Demonstrated competency on lifting and rigging
EPA Universal Refrigerant Certified
Proficient in refrigerant leak check procedures
Proficient in system startups and response to system restarts (after power outages, maintenance, etc.)
Proficient with the use of a laptop computer, possessing the ability to interface with building management systems, on board control systems, and manufacturer's PLC based control systems
Sound mechanical ability, as well as knowledge of welding and plumbing
Technical training through apprenticeship, RSES, trade school, or equivalent work experience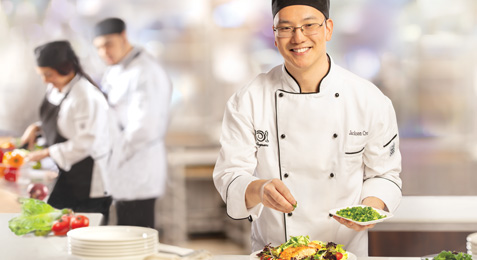 Wegmans has great benefits and a true family atmosphere, which makes me feel appreciated and recognized for my hard work.
— Jackson
You do not have any recently viewed jobs
You do not have any saved jobs