Restaurant Foods Customer Service
Natick , MA
Schedule: Part time
Availability: Applying to this requisition allows you to be considered for multiple opportunities. Please provide as much availability that works with your schedule.
Age Requirement: Must be 18 years or older
Location: Natick, MA
Address: 1245 Worcester St
Job Posting: 01/14/2020
Job Posting End: 02/14/2020
Job ID: R0051758
At Wegmans, our commitment to customers is simple:  Every Day You Get Our Best.  Customers tell us they choose Wegmans for the helpful people in our stores, help with delicious meals and the freshest ingredients possible.  As a member of our Restaurant Foods Team, you can work in any of the following departments:  Pizza, Sub Shop, Coffee, Sushi, Fresh Salads, Asian Foods and more!  If you love working in a fast-paced and dynamic environment, have a passion for food, enjoy being part of an energetic team and would love the opportunity to make a difference in a customer's shopping experience, Wegmans is the place for you!
What will I do?
Provide incredible customer service and address the needs of customers in a timely & effective manner
Cut, prepare & serve a variety of hot & cold foods to customers
Help to maximize sales potential through effective and proper procedures for food preparation, storing, rotating, stocking and merchandising product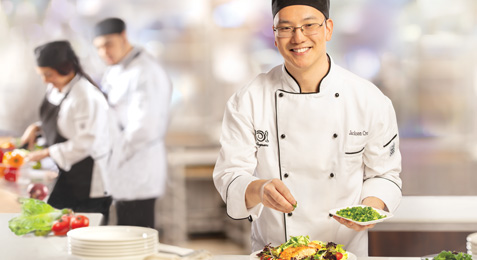 Wegmans has great benefits and a true family atmosphere, which makes me feel appreciated and recognized for my hard work.
— Jackson
You do not have any recently viewed jobs
You do not have any saved jobs