Job Description
Job Posting: 06/14/2019
Job Posting End: 07/14/2019
Job ID R0033417
Location: Natick, MA
Address: 1245 Worcester St
Age Requirement: Must be 21 years or older
Days Hours Req: Morning, afternoon, evening (includes weekends)
Schedule: Full time
The Restaurant allows guests to experience a one-of-a-kind, dynamic dining experience. As the Restaurant Team Leader, you will work closely with employees and be empowered to provide incredible guest service and an engaging dining experience while providing the tools, resources and support for service staff to grow their skills, passion and knowledge.                                                                                                  
What will I do?
Work with team members to serve customers in a courteous, attentive and efficient manner while providing a positive dining experience, incredible service and a reason to return
Possess a thorough understanding of the importance of food quality and food safety in departments; ensuring the food presented to customers is prepared according to Wegmans recipes and standards
Maintain a strong focus on the dining room area and private dining areas; ensure the planning, organization and execution of events takes place efficiently and effectively as needed                                                                                                                               
Required Qualifications 
Passion for food and beverage; knowledge of food and beverage pairings       
Customer service experience, preferably in a retail, restaurant or other hospitality related industry setting
Ability to balance providing incredible service with ensuring laws and policies are strictly adhered to
Apply Now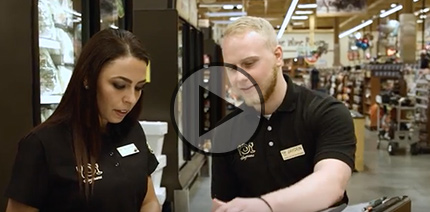 Match Jobs to your profile
Proud of our #3 Ranking
Wegmans has been on the list of FORTUNE 100 Best Companies to Work For ® since 1998 and is one of the few companies that has made the list for the last 22 consecutive years since its beginning. FORTUNE and 100 Best Companies to Work For are registered trademarks of Time Inc. and are used under License. FORTUNE and Time Inc. are not affiliated with, and do not endorse products or services of, Wegmans.
Learn More