Food Service Worker
Midlothian, VA
Schedule: Part time
Availability: Afternoon, Evening (including weekends).
Age Requirement: Must be 18 years or older
Location: Midlothian, VA
Address: 12501 Stone Village Way
Job Posting: 04/07/2021
Job Posting End: 05/08/2021
Job ID: R0085657
At Wegmans, our mission is to help our customers live healthier, better lives through food.  As a team member in our Pizza Department, you will work with a team to deliver incredible service and be responsible for the creation of delicious pizzas, calzones, chicken wings, and more!  Wegmans Pizzas are crafted with only the best ingredients and you will work to create delicious and unique meals that everyone will love.  If you have a passion for preparing the best food, working creatively with a team and enjoy the fast pace of food service, this could be the job for you!
What will I do?
Take and prepare customer orders accurately and on time
Proactively approach customers and answer questions while balancing a variety of tasks
Consistently grow product knowledge and stay up-to-date on new and featured items
Support, encourage, and respect team members while maintaining open lines of communication to ensure department efficiencies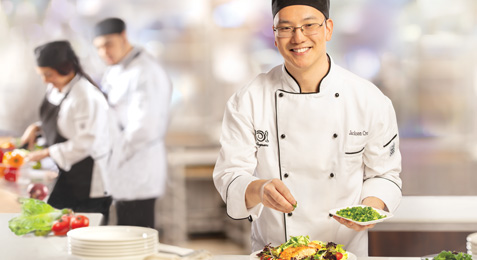 You do not have any recently viewed jobs
You do not have any saved jobs