Restaurant Food Service
Erie , PA
Job Posting: 10/10/2019
Job Posting End: 10/26/2019
Job ID: R0044650
Location: Erie, PA
Address: 5028 West Ridge Road
Age Requirement: Must be 18 years or older
Availability: Applying to this requisition allows you to be considered for multiple opportunities. Please provide as much availability that works with your schedule.
Schedule: Part time
Our mission is to provide incredible service and help our customers live healthier, better lives through food. As a part of our culinary team, your job is to create menu items and ensure guests are presented with a meal they can't receive elsewhere. In this position, you will use a passion for preparing food to develop the skills and talents needed to succeed in a restaurant setting.
What will I do?
Work to ensure incredible service is provided to guests by effectively handling a variety of tasks including consistently preparing ingredients to be used by the culinary team as well as creating high quality meals
Follow proper recipes, knife skills and cooking techniques when prepping ingredients and preparing a variety of menu items to produce a consistent outcome
Effectively multitask and balance prep work while ensuring guests meals are prepared in a timely manner with the highest standards of quality maintained                                                                                                                                                                  
Required Qualifications  
Experience in Sushi preparation in a high-volume retail environment                                                               
Demonstrated ability to effectively communicate to customers and follow directions for recipes and detailed procedures 
Knowledge of fish species
Preferred Qualifications
Customer service experience preferably in a food service, restaurant, grocery or retail setting
Experience cutting sashimi and sushi neta
Experience producing 40 packages of high quality sushi per hour
1 or more years' experience working as a Sushi Cook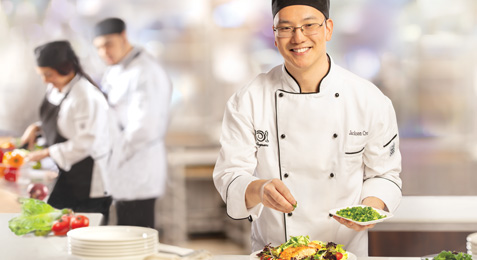 Wegmans has great benefits and a true family atmosphere, which makes me feel appreciated and recognized for my hard work.
— Jackson
You do not have any recently viewed jobs
You do not have any saved jobs