Pizza Part Time
Allentown , PA
Job Posting: 10/10/2019
Job Posting End: 11/11/2019
Job ID: R0044647
Location: Allentown, PA
Address: 3900 W Tilghman Street
Age Requirement: Must be 18 years or older
Availability: Applying to this requisition allows you to be considered for multiple opportunities. Please provide as much availability that works with your schedule.
Schedule: Part time
Our mission is to provide incredible service and help our customers live healthier, better lives through food. As a part of our team, you'll provide incredible service by supporting the Front of the House team, taking, preparing and delivering orders, and completing any other tasks necessary to ensure guests have a one of a kind experience. In addition, you will assist in supporting restaurant operations by demonstrating true hospitality through exceptional people skills, food & beverage knowledge and service techniques.
What will I do?
•  Provide incredible customer service by creating a positive and energetic atmosphere; serving guests in a courteous, attentive and efficient manner when maintaining tables, taking and preparing orders and collecting payments
•  Provide guests with a reason to return to the restaurant by building rapport to ensure they are receiving the best possible service and experience during their visit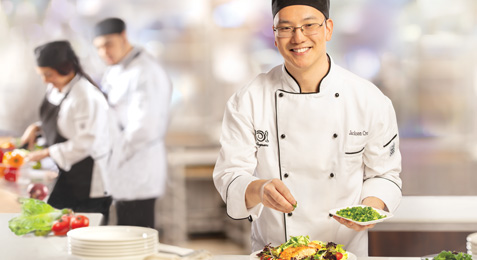 Wegmans has great benefits and a true family atmosphere, which makes me feel appreciated and recognized for my hard work.
— Jackson
You do not have any recently viewed jobs
You do not have any saved jobs