Allentown Hiring Event
Allentown, PA
Schedule: Part time
Availability: Applying to this requisition allows you to be considered for multiple opportunities. Please provide as much availability that works with your schedule.
Age Requirement: Must be 16 years or older
Location: Allentown, PA
Address: 3900 W Tilghman Street
Job Posting: 10/14/2020
Job Posting End: 11/12/2020
Job ID: R0071829
Event Date:Friday, October 23, 2020
Time:10:00am to 6:30pm
If you have any questions about the event, please call:610-336-7967
Please Note: All interviews for this event will be conducted via phone. Candidates must submit an application prior to the event to pre-schedule for an interview time slot.
Wegmans is now hiring for part-time positions throughout our stores!  Our mission is to provide incredible service and help our customers live healthier, better lives through food. As a part of our team, you'll work with others to educate our customers and ensure the freshest items are available throughout the day. If your passions are food and working in a fast-paced environment, this could be the role for you!  Please attend this event near you to find out more about exciting opportunities at Wegmans!
What will I do?
Provide incredible service to our customers
Keep our shelves stocked with fresh products
Take orders, package product, and help customers locate what they need
As an essential business, we remain open and would love to have you join our team and help to support our communities.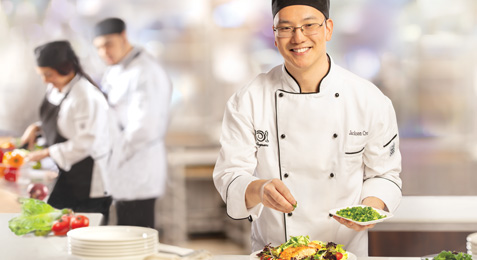 You do not have any recently viewed jobs
You do not have any saved jobs