Help Bring the Hospitality
Hospitality is one of the fastest-growing segments of our company. Our in-store and specialty restaurants, in addition to our Restaurant Foods, are fun, fast-paced and exciting while offering many unique career opportunities. Join us, bring your smile and a willingness to help and do what you love—and love what you do.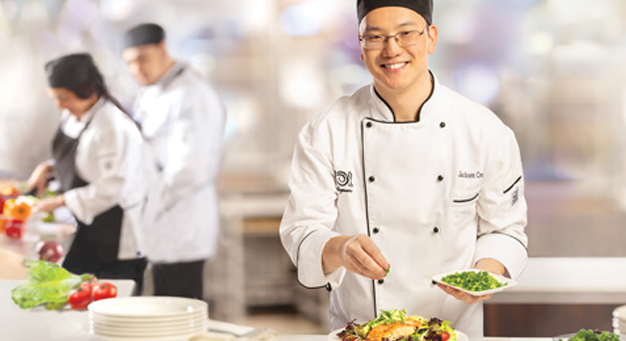 Our Three Restaurant Concepts
We have three in-store and specialty restaurant concepts, including:
Amore
Next Door Bar & Grill
The Burger Bar
For those Wegmans without an in-store or specialty restaurant, our stores feature the Restaurant Foods section, a collection of different cuisines from sushi to sandwiches to pizza and salad. The secret ingredient that pulls all of it together? The one-of-a-kind shopping experience our knowledgeable team delivers to every customer.
Our Restaurant Foods include:
Asian/Indian Bar
Burrito Bar*
Catering
Chef's Case
Coffee
Pizza
Salad Bar
Subs
Sushi
Vegetarian Bar
*In select locations
Restaurant Team Leader
As a Restaurant Team Leader, you'll oversee the restaurant service team while sharing a passion for food and beverage. In addition, you'll manage the catering function, planning and executing special events, while making sure every customer gets incredible service.
Restaurant Manager
As a Restaurant Manager, you'll bring your skills and expertise to creating an engaging, family-friendly experience for our guests. In addition, you'll oversee financials, help set and achieve goals, and promote the growth and professional development of team members.