Our History of Putting People First
We're who we are because of our history. From our beginning in 1916, when brothers John and Walter Wegman started a fresh produce pushcart business together. To the 1950s, when Robert Wegman began focusing on making the Wegmans work environment a great one. And now, with Colleen Wegman as CEO, we've always put our customers—and employees—first. Because living our values not only makes us who we are, it gives us solid footing to move forward into the future.
1953—Robert Wegman raises all salaries and announces a broad program of employee benefits, including health care and a retirement plan.
1984—The Wegmans Employee Scholarship Program is created. More than $100 million in tuition assistance has been awarded since its beginning.
1990—Wegmans establishes an Employee Assistance Program to provide counseling and referral services for employees and their families.
2001—Danny Wegman writes down the core values foundational to the company, referred to as Who We Are.
2003—Wegmans introduces the Eat Well, Live Well philosophy and various wellness programs for employees.
2005—Recognized as #1 on Fortune magazine's list of the "100 Best Companies to Work For." Wegmans has been on the list since 1998 and is 1 of only 12 companies that has made it on the list for the last 19 consecutive years, since its beginning.
2008—Wegmans introduces free employee health screenings. In 2015, 90% of Wegmans employees know their blood pressure.
2010—The Wegmans Management Intern Program for college students celebrates 15 years. Many interns continue in management, culinary and merchandising training programs.
2012—Wegmans ranks #4 on the Greatist.com list of Healthiest Companies to Work For.
2015—Wegmans ranks #1 for Corporate Reputation among the 100 "most visible companies" nationwide in the Harris Poll Reputation Quotient® study.
Read our complete company history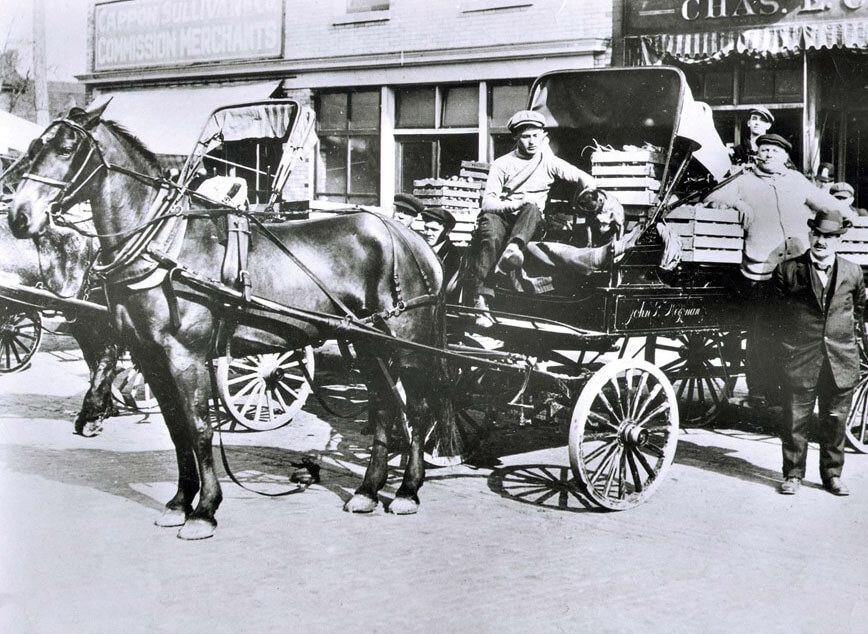 Based on a Solid Foundation
We base everything we do on our values and we look to our team to put them into action for our customers.
We care about the well-being and success of every person.
High standards are a way of life. We pursue excellence in everything we do.
We make a difference in every community we serve.
We respect and listen to our people.
We empower our people to make decisions that improve their work and benefit our customers and our company.