Find Your Niche in Natick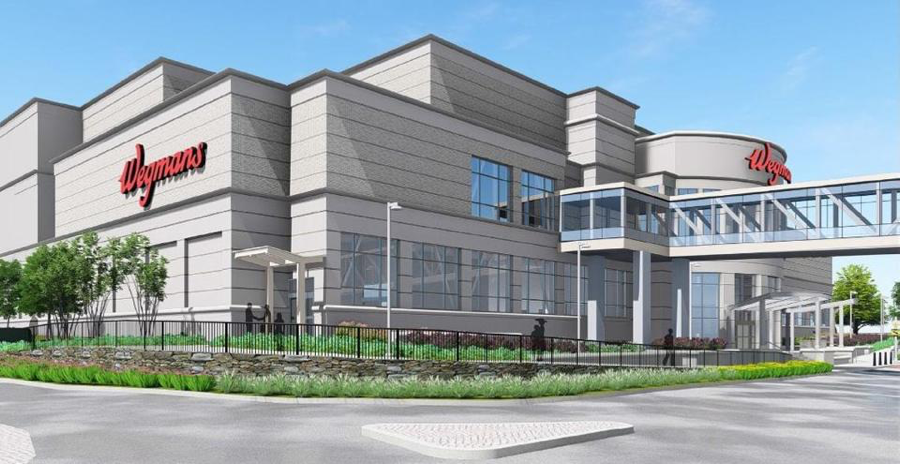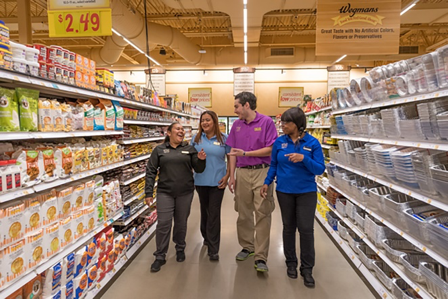 At Wegmans, our dedication to providing incredible service and convenience has us very excited to create a one-of-a-kind shopping experience at our future store in Natick!
Opening Spring 2018, the new store will be a two-story supermarket connected to Natick Mall. The Natick Wegmans is an innovative concept. The space, a former department store with direct access to the mall, will house the 134,000 square foot supermarket on two floors, including more than 100 seats for an in-store café dining area. Another 12,500 square foot space on the second floor will feature two restaurant concepts. As we prepare for this exciting opening, we are looking for more than 500 employees to join our team!
Rich Boscia, store manager at the new location is looking forward to what is to come for Wegmans Natick.
"Wegmans consistently earns its reputation as a great place to work, because of family ownership that fosters a caring atmosphere and an emphasis on work-life balance," he said. And we couldn't agree more.
We are dedicated to helping our team members grow their careers with us, and are excited to continue to expand our presence. We currently operate 94 stores in 6 states and are excited to continue our growth in Massachusetts. Of the team members we hire, about half will be full time, with a special focus on the culinary departments.
"This is the perfect place to work if you're passionate about food and want to share that passion with others," Boscia explained.
"Natick Mall is an ideal place for us to deliver on our promise of incredible customer service, the best ingredients, restaurant-quality prepared foods, and low prices," says Wegmans Sr. Vice President of Real Estate Ralph Uttaro. "The fact that this will be our first multi-level store within a major mall only adds to our enthusiasm for this project." While we understand Wegmans Natick won't be the first of its kind, we're dedicated to making it the best! But in order for us to do so, we need energetic and hardworking employees to join our team and help us to get there.
Are you up for a new challenge? Explore our many openings in Natick and bring your skills to our team. We look forward to having you!