Here's Why Wegmans Employees Love What They Do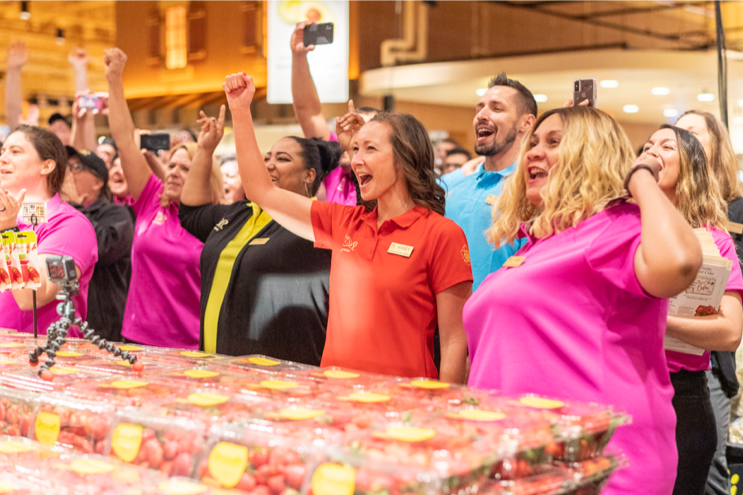 At Wegmans, we're dedicated to creating a culture where each of our employees feels empowered to take charge in their careers and to know that their voices are valued. One of Fortune's "Best Companies to Work For™" for 22 years straight, we are always looking for ways that we can improve and better serve our hardworking employees. We encourage team members to give us honest feedback on their experiences through programs like our Open Door Days, Huddles, Focus Groups and a two-way Q&A blog with our SVP Senior Vice President of Store Operations — all so they can continue to be Wegmans happy.
Over on Glassdoor, more than 2,000 of our employees have shared why they love working at Wegmans, citing everything from the flexibility to the career mobility. For these reasons and more 94% of our employees said they were proud to tell others they work at Wegmans.
Ready to take your career to the next level? We'll give you the tools to succeed.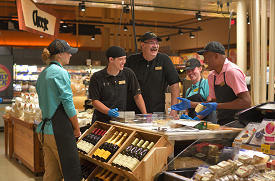 Building a culture where employees can develop and grow is something we work hard at every day, and every year we invest more than $50 million to learning opportunities including our annual scholarship program, online trainings and workshops, cooking technique certifications, internships, management trainee and leadership development programs and so much more. Wegmans is a place where anybody can love what they do as they thrive in their careers.
Are you looking to launch a one-of-a-kind opportunity that allows the chance to learn and grow and the freedom to take charge in your career? Join the supportive Wegmans family today and love what you do with us! Explore our openings.