It's the Actions That Count: Find Out Why Our Employees Enjoy Coming into Work Every day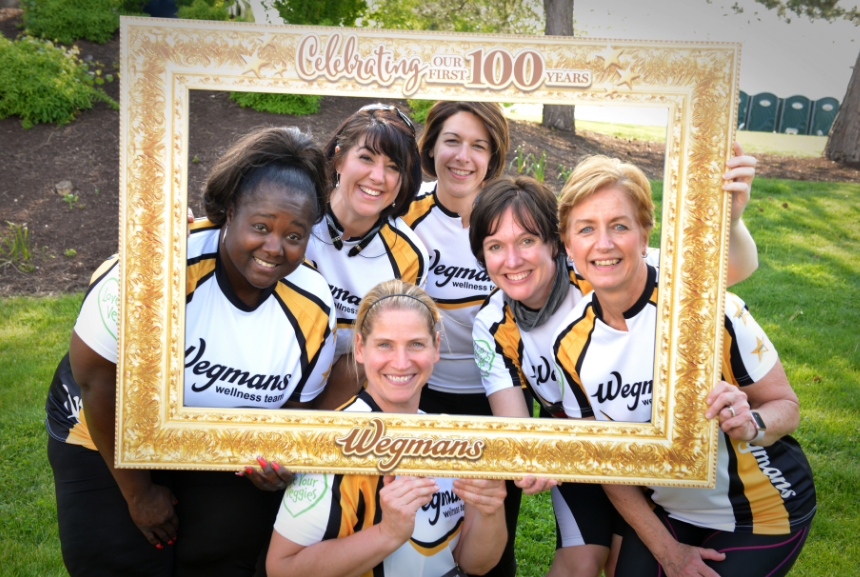 At Wegmans, we understand it's not enough to say we empower our employees; it's that we listen to their feedback, and truly care about the success of each person we employ. Of course we do, but it's actions that truly count. Over on Glassdoor, more than 1,000 of our employees have shared why they love working at Wegmans, citing everything from the flexibility to the career mobility.
It's these reasons and more that 94% of our employees said they were proud to tell others they work at Wegmans.
Building a culture where employees can thrive and develop in is not a one-time thing, it's something we work hard at every day. Take a look at some of the programs we've implemented that make Wegmans a truly unique place to work:
Have a suggestion, question or concern? We're listening.
At Wegmans, employees are empowered to make decisions that improve their work and benefit our company. We invest in various programs to put our employees' ideas into action. Open Door Days, Huddles, Focus Groups, a two-way Q&A blog with our SVP of Operations are all examples of our commitment to listen to our people closest to the work and closest to the customer to help us continuously improve. We believe this makes our work more fun and more meaningful, whether a cashier, chef, accountant or baker.
Ready to take your career to the next level? We'll give you the tools to succeed.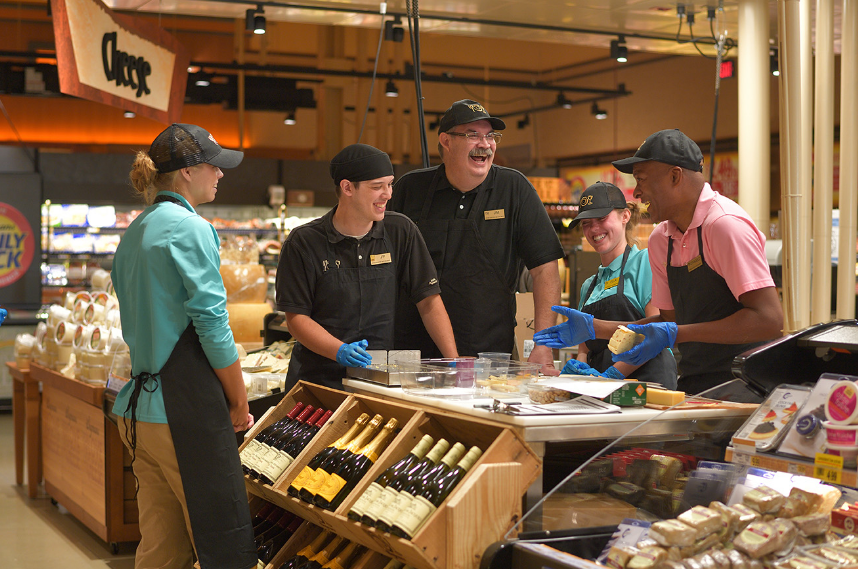 We invest more than $50 million each year to provide training and development opportunities for our people. Learning at Wegmans includes: department universities, online training, workshops, Dale Carnegie, on-the-job experiences, food rallies, cooking technique certifications, merchandising shows, traveling to supplier partners, and talent development programs like internships, management trainee and leadership development programs. Last year, 25% of our employees received a promotional or lateral learning assignment, which equates to 12,198 people taking on new opportunities via our internal job posting program.
Did life throw you a curveball? We've got you covered.
Flex scheduling and work/life balance are top reasons people come to work and stay at Wegmans. Store locations have more than 500 employees across 30 departments, allowing our 24x7 operation tremendous flexibility to accommodate changes for student schedules, caring for a sick family member, and personal activities or obligations. We are a family company who wants you to have a healthy work/life balance so you can be your best.
Interested in joining our team? Explore our job opportunities and discover your reason for choosing Wegmans.