A Great Place to Work for All
The starting point for our diversity and inclusion efforts is respect. By listening to others' perspectives and respecting each other's talents, we all have an opportunity to learn and grow.
Our business is rich in diversity across many areas: customers, food cultures, employee roles and professions, various families and lifestyles, nearly 50 different languages spoken, ages spanning from 15 to 96, and a myriad of personalities from all walks of life. When we embrace our diversity as a strength and practice inclusion as a key strategy, we create a great place to work—for all.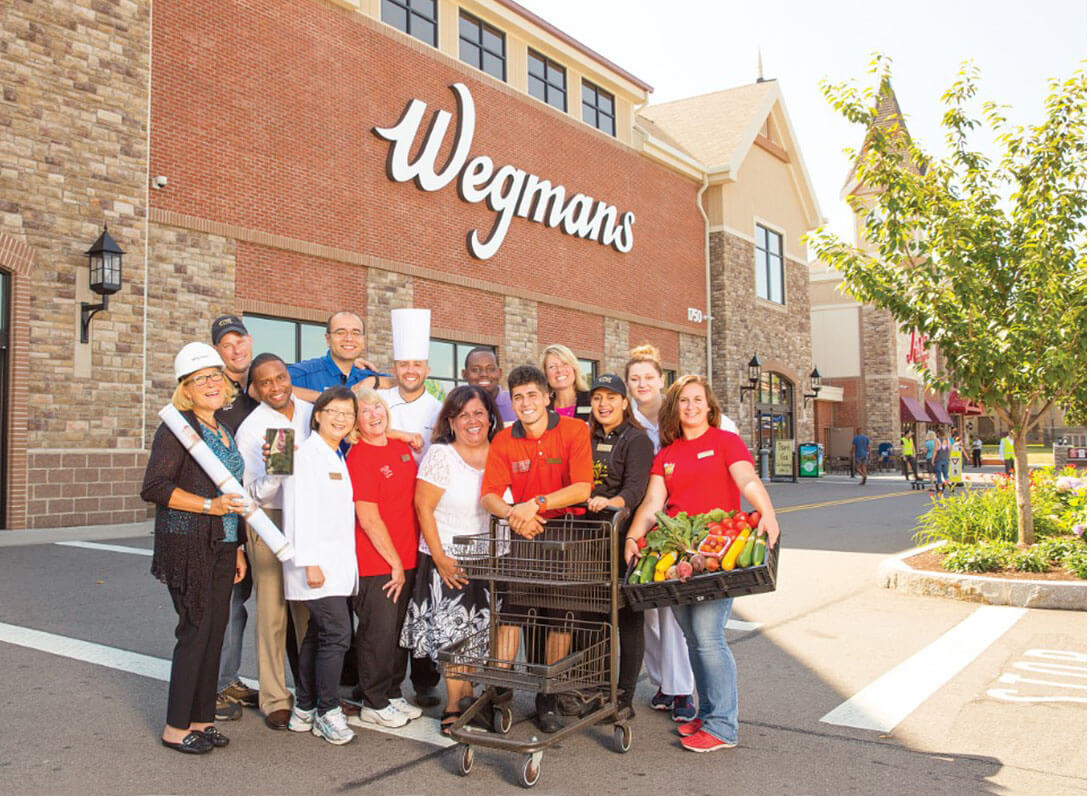 Our Commitment
We're committed to creating a caring, diverse team that reflects the communities in which we do business—and that helps us serve the needs of our customer. Everyone who works at Wegmans brings unique perspectives, backgrounds and experiences. Uniting our viewpoints makes us stronger.
Our Culture
Diversity is a part of our culture and provides an environment where success and opportunity are for all. Together, we live our values every day, we have fun and we look to our coworkers as a supportive second-family.
Hiring the Best
It takes many different types of strength to create excellence. That's why we look for people with unique perspectives to join Wegmans and integrate diversity of thought into everything we do. By welcoming, encouraging and supporting almost 50,000 different viewpoints, we fuel collaboration, innovation and continuous improvement. And by hiring the best person for the job, no matter their background, we're able to bring the best to our customers and create a great place to work for all.