Wegmans in the Community: Making a Difference, Together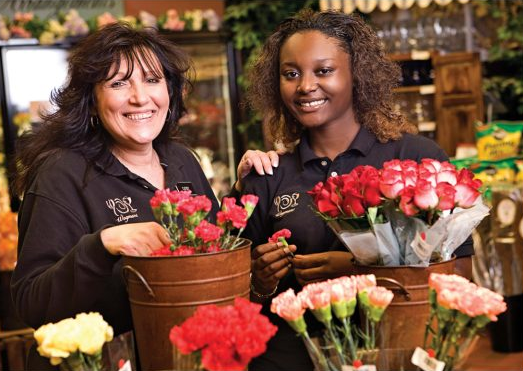 Family-first Mindset
At Wegmans, the spirit of togetherness is what drives us to be better. For over 100 years, the Wegmans family has been exactly that – a family. From ownership to employees, we've stressed the importance of a workplace centered on caring and making a difference by working together. That's exactly why we believe in bringing that mindset outside the walls of our stores and offices, and into the world around us. We're making a difference in the communities we serve.
Giving Back to our Neighbors
Incredible customer service has always been a focal point of Wegmans. We give back each and every day, from our employees to the neighbors in the communities around us.
How do we do that? It starts with investing in the future. Through the Wegmans Employee Scholarship program, we're giving nearly 2,000 new students tuition assistance each year. Since the program started in 1984, we've awarded over $100 million to over 30,000 Wegmans employees.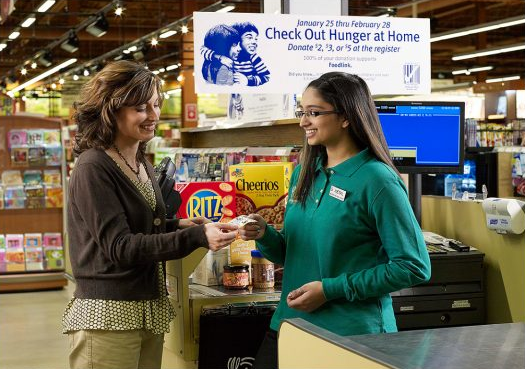 It doesn't stop there. We're also serving those who have served us. With a company founded by a veteran, Mr. Robert Wegman, the dedication to our military and former military is firmly ingrained in us. Across several outreach programs, we're doing right by our vets.
We also believe that stressing health is key to making our communities better. Through our Passport to Family Wellness Program, we partner with local recreation programs, park conservancy groups, fitness programs and more to encourage our neighbors and employees to be active, improve their lives and enjoy the beauty of nature in the towns where our stores do business. Another part in our dedication to wellness is by reaching out to those who need it most. That means feeding the hungry by donating to local food banks and contributing funds. With millions of pounds of food donated each year, we're bringing relief to hunger.
From schools to dinner tables, Wegmans is committed to making an impact on the lives of others.