We Care About our Communities
We value making a difference in every community we serve. Our commitment to improving the lives of customers and employees guides our work—and impacts the way we do business. We focus on areas in which we feel we can make the biggest impact and be the most effective.
Where We Make a Difference
Providing food for the hungry
Promoting healthy eating and active lifestyles
Enriching the communities in which we have stores
Supporting programs focused on youth
Engaging in a company-wide United Way campaign
Making corporate contributions to support many diverse non-profit organizations in our communities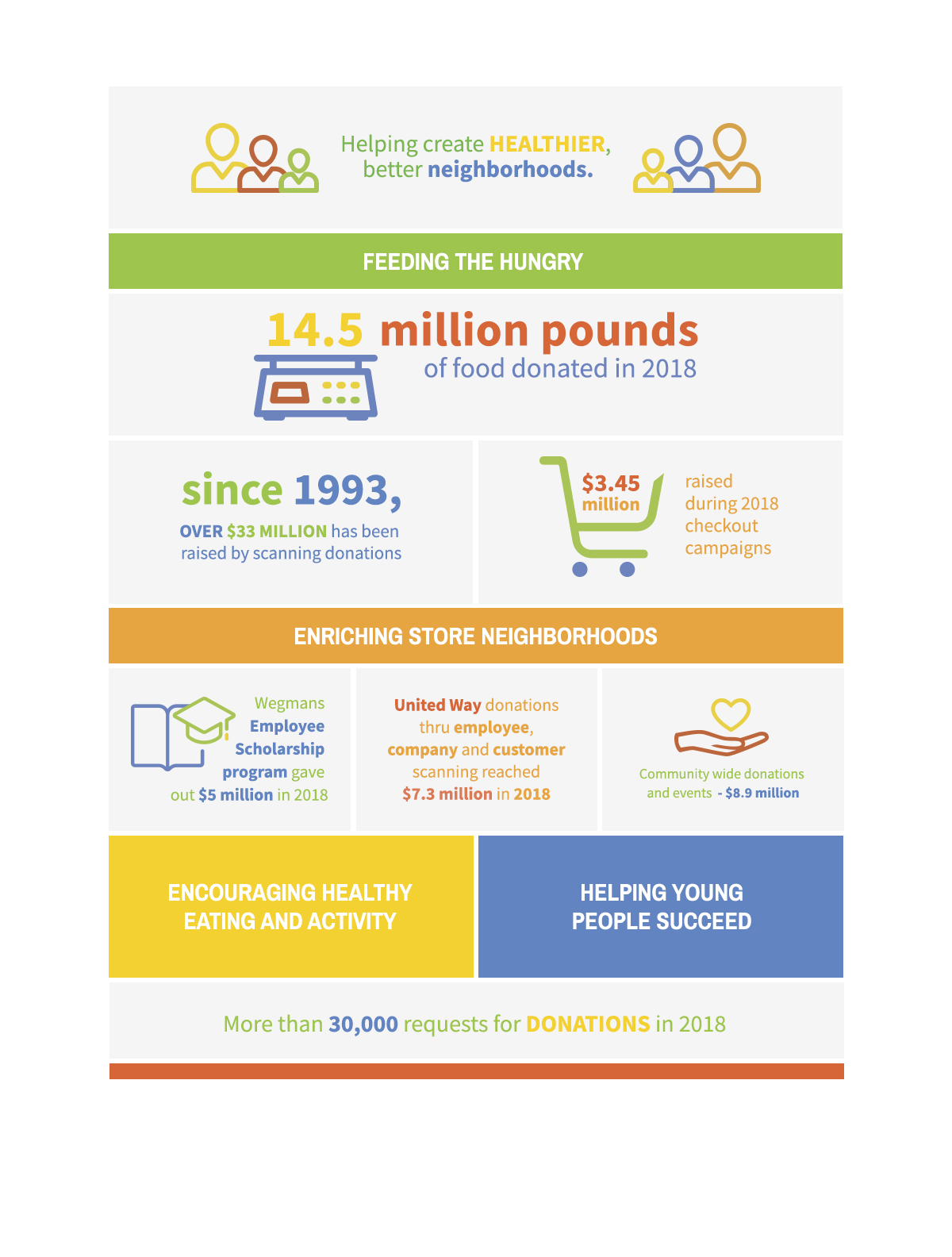 Our Giving Reflects our Values
We care about the well-being and success of every person
We pursue excellence in everything we do; high standards are a way of life
We make a difference in every community we serve
We respect and listen to our people
We empower our people to make decisions that improve their work and benefit our customers and our company
How We Make a Difference Through Volunteering
In times of crisis, we stay in contact with disaster relief organizations like the American Red Cross and Feeding America food banks. Through our communications with them we get an understanding of community needs and are able to respond and help quickly.