How Goals Turn Into Reality: Career Growth at Wegmans
"Learning and growing at Wegmans means that you're given the opportunity to improve every day. No matter what part of the company you work in, it is important to us that everyone is engaged in our business, supports what we do, and continues to learn and grow." -Colleen Wegman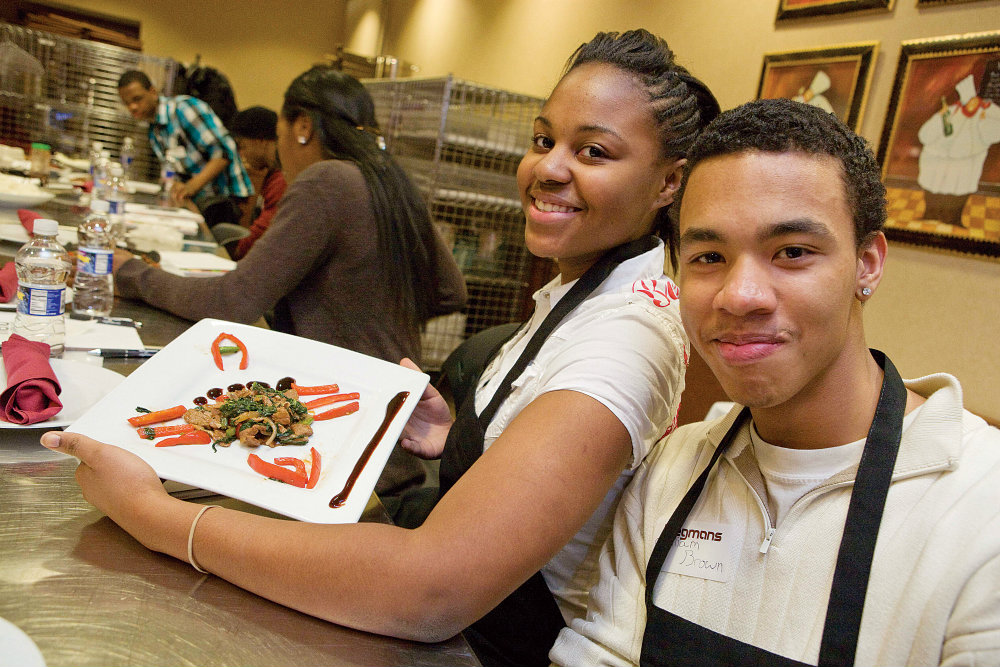 At Wegmans, success is measured in hard work, determination, and personal as well as professional growth. We take great pride in bringing together people of different backgrounds, ethnicities, and experience levels who share the Wegmans values. Our employees love working with us because there is an endless amount of opportunity to grow and advance their career. Many of our leadership started as part-time cashiers and baggers, but through hard work and training they've gotten into careers that they love to come to every day. Don't take our word for it, though. Team member Brian is a perfect example of how hard work and passion can get you anywhere you want at Wegmans, "I started as part time customer service [in food], and they gave me the tools to move onto the next level job which is Cook 3 then Cook 2 and Cook 1 as a team leader. They give you the tools and training to be able to run your own team, and they walk you through every single aspect of that training."

Our training comes in the form of on-the-job learnings as well as a number of development programs that were designed specifically to develop those interested in management and/or culinary roles. Santina is a prime example of an employee who brought her passion and worked hard and that propelled her to where she wants to be:
"I started as a cashier and I've been with the company for thirteen years. What Wegmans allows you to do is go into area you have a passion for. So for example, l loved seafood and I wanted to go and learn seafood. They give you the opportunity to learn what you love and that translates into loving what you do."
We are also a company that firmly believes in promoting from within, which means we nurture and support the ambitions of our team. You will never feel like there is something you can't handle, because we'll walk you through every aspect of training and give you the tools you need to turn goals into reality.
We're growing, and constantly looking for people who will join us and live the Wegmans values! If you ready to love what you do, explore our opportunities today.