New School Year, New Career Opportunities
As summer comes to a close and students kick off the new school year, they can begin or continue an exciting career with Wegmans! With our flexible hours, passionate leadership and dedication to helping our employees grow, we offer the perfect environment for the working student.
Flexible Hours that Are Perfect for Your Busy Schedule
At Wegmans we believe a positive work-life balance plays a major role in creating a great employee experience. With our flex scheduling, students can attend all their classes, the homecoming football game and spring dance, and still make time for work. We have hundreds of employees at our more than 90 locations, which allows for plenty of flexibility to work around each team member's unique schedules.
"My experience at Wegmans was amazing for it to be my first job, we were like family. The benefits are great, payment is raised on weekends and they are very flexible with hours." – Glassdoor Review from a Wegmans employee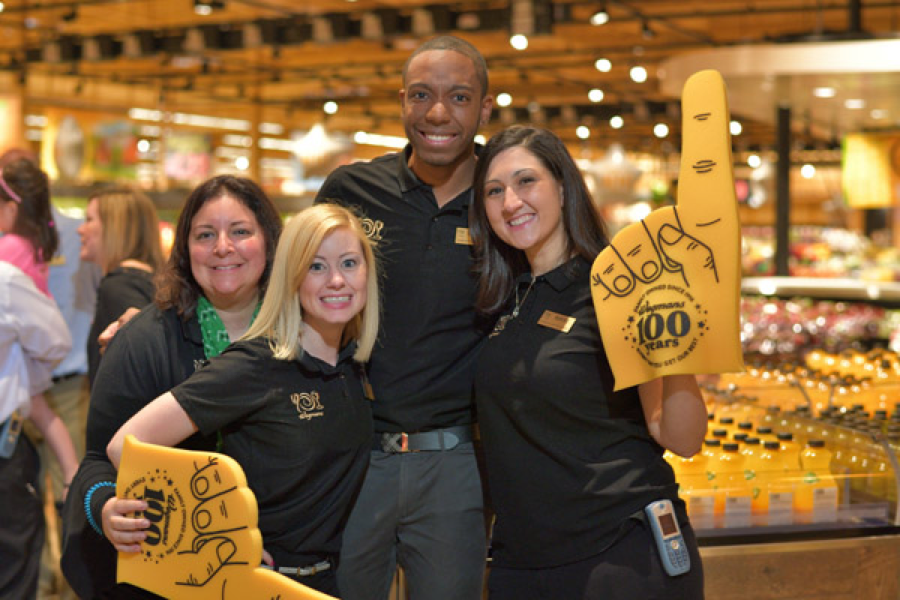 Leadership that Cares
We're a family at Wegmans—from our leaders, Danny, Colleen & Nicole Wegman, to our new hires— we go above and beyond to work together and help each other grow and succeed. We offer unique programs to cultivate connections throughout our departments including Focus Groups, internal huddles for questions and concerns, and more! Bakery Manager in our Penfield location Teya Richards recalls when Danny Wegman joined her huddle on more than one occasion. "When we're having a department meeting out on the floor, Danny will just pop into our huddle," she told Democrat and Chronicle.
"He actually took a picture with all of us, and he is the CEO. There is no such thing as 'Undercover Boss.' He is here. He asks us questions, or he'll give us some feedback."- Teya Richards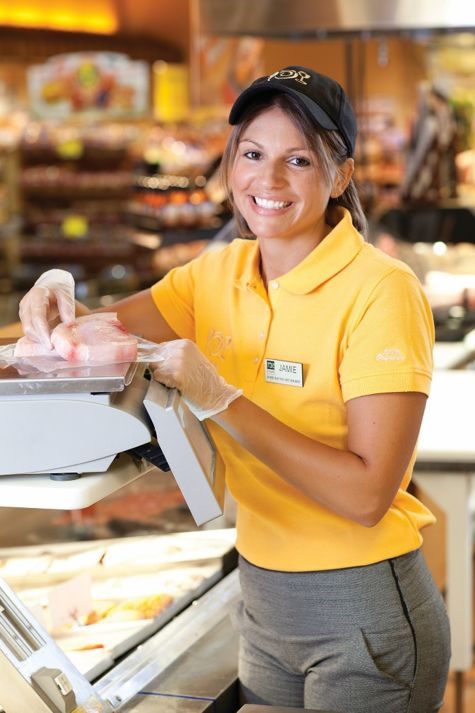 Unique Opportunities for Growth and Development
We're passionate about investing in the futures of our employees, and each year, we put more than $50 million toward training our team members. We offer workshops, management trainee and leadership development programs and more. We also have an impressive scholarship program, and since our inception, we have awarded Wegmans student employees with more than $110 million to help grow their careers! This year alone, we awarded 2,023 Wegmans team members with scholarships!
"Wegmans is a big part of who I am today both professionally and intellectually. They allow me to challenge myself every day as an employee and as a student. I chose Wegmans because I wanted to deal with people. Working in service excites me." - Joliesha Gause, a student and part time employee at Wegmans Pittsford said.
As you gear up for the school year, consider kicking off an exciting new career opportunity with Wegmans! Explore our openings and love what you do with us!