Celebrating our Wegmans Employees!
February 22nd, 2021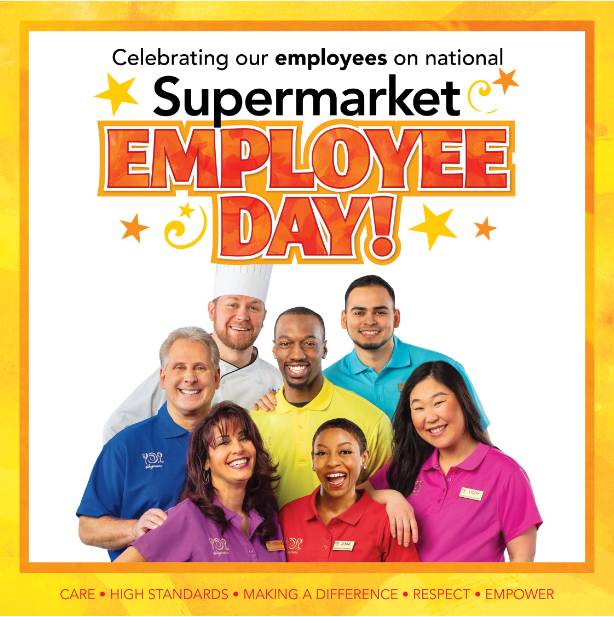 FMI (The Food Marketing Institute) proclaims February 22, 2021, Supermarket Employee Day - a time for the food industry to recognize employees at every level for the work they do feeding families and enriching lives.
We thank our Wegmans employees today, and every day, for making a difference and being ambassadors in the communities we serve!
There are so many reasons to celebrate and recognize supermarket employees!
Supermarkets are the backbone of our communities
Supermarket employees have continued working during periods of crisis
Supermarket employees are helping us to stay strong during the COVID-19 pandemic
Supermarket employees have earned our gratitude
Sound like something you'd like to be a part of? Check out our openings nearest you and apply today!