Join Our Massachusetts Team and Earn a Sign-On Bonus for All Positions!
We are immediately hiring at all of our six Boston, Massachusetts area stores and would love to have you join us! We are offering a sign-on bonus for every position between $500 and $1,500!
Earn up to $500 for all Part-Time Roles
Earn up to $750 for all Part-Time Pharmacy Technician Roles
Earn up to $1,000 for all Full-Time Roles
Earn up to $1,500 for all Management Roles
Check out the openings at the store location nearest you!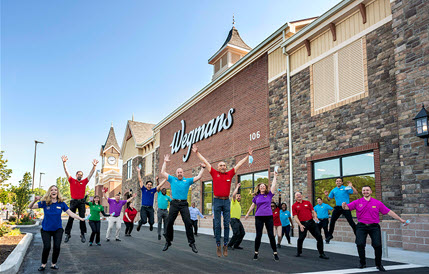 At Wegmans, we believe that if we take care of you, you'll take care of our customers. That's why we offer more than benefits. We offer you total rewards for both full-time and part-time eligible roles. As part of the Wegmans family, you'll have support for your health, your well-being, your family and your future.
Click here to learn more about our comprehensive benefits!