In-Store Shopper Job Opportunities at Wegmans
Start a great grocery store job that fits your life. As an in-store shopper at Wegmans, you'll have shifts you can count on, with the flexibility to have a schedule that works for you. That makes being an in-store shopper a great job for anyone looking for part-time opportunities. You can enjoy a fun job that fits around your school commitments, or you can work to earn some extra money to help pay the bills. When you join the Wegmans team, you'll see that this isn't your typical gig job. You'll be doing something different every day, in a grocery shopper job that helps our customers and keeps you moving—and earning.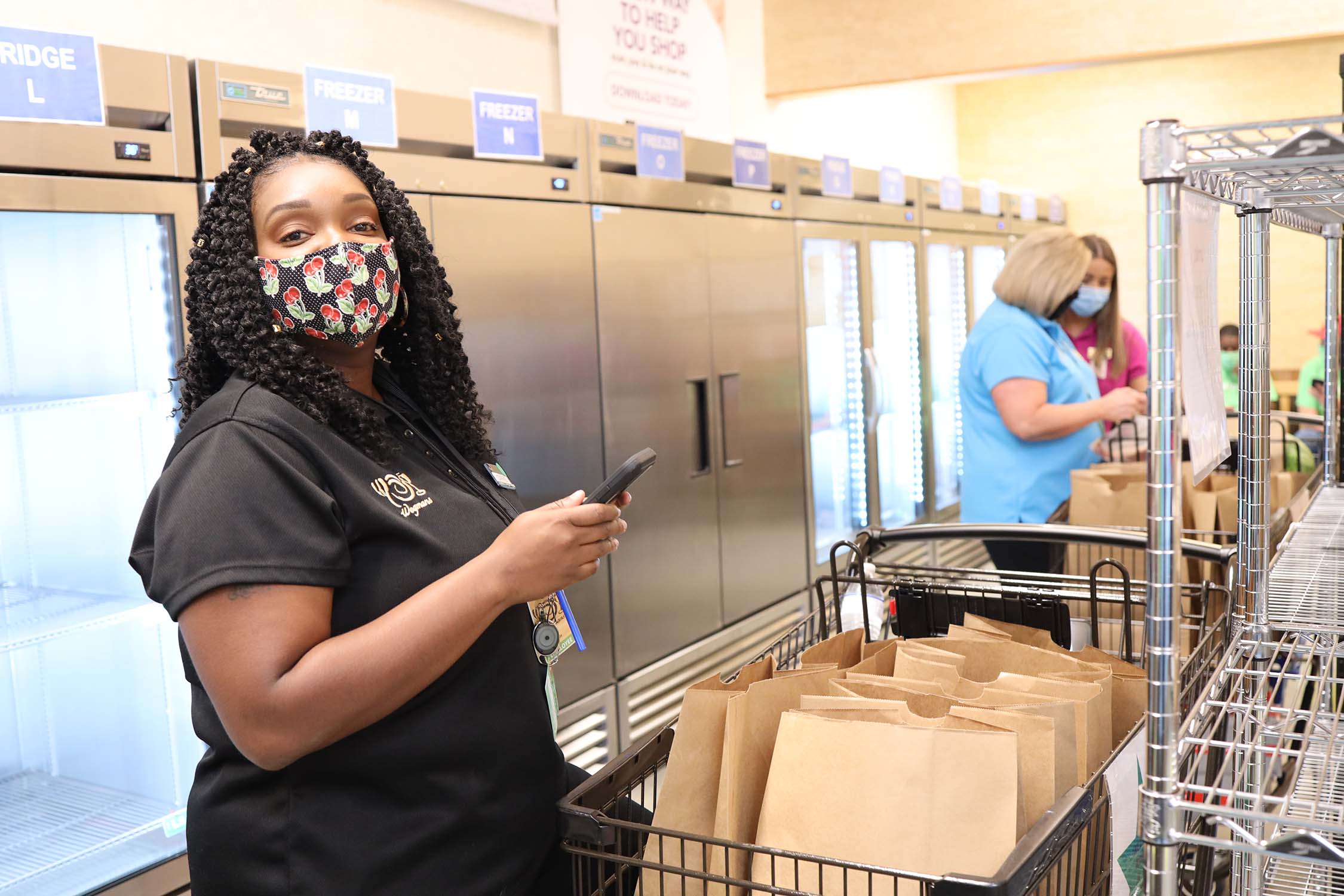 See grocery store openings near me
Being an in-store shopper is a great role no matter what level of experience you bring. You might have experience in retail, delivery, or another gig job, or maybe you're just starting out. Perhaps you've done food or supermarket delivery in the past with a company like Uber Eats, Instacart, or Door Dash. At Wegmans, you'll have the opportunity to learn and grow. We believe in promoting from within, so starting at Wegmans can mean big things for your future.
Flexible scheduling
No in-shift driving
Comprehensive benefits, even for part-time *
All training provided
*Certain eligibility requirements must be satisfied
When you join the team at Wegmans as an in-store shopper, you'll be part of a mission-driven family company that truly cares about you. Since 1998, our employees have helped us earn a spot on FORTUNE magazine's list of the 100 Best Companies to Work For®. If you're ready to love what you do, become an in-store shopper at Wegmans.