Launch a Fulfilling New Career on Our Asset Protection Team
About the Asset Protection Team:
At Wegmans, all of our departments are essential to what we do. While team members on the floor help us to ensure the phenomenal service we provide our customers every day, our Asset Protection team plays an equally important role behind the scenes.
As an Asset Protection employee, you'll help us continue to provide a safe environment for customers and Wegmans team members by reducing thefts within stores and collaborating with community organizations and emergency responders to guarantee a secure atmosphere for everyone. Roles within the department include Asset Protection Coordinators, Security Operations Center Specialists and Corporate Asset Protection Officers. Employees work within our distribution facility in Pottsville, Pennsylvania or our security operations center in Rochester, New York where they monitor alarm systems for more than 180 sites.
Are you looking for a one-of-a-kind career opportunity with an organization that has been named as one of Fortune's "Best Companies to Work For" for more than 20 years in a row? Look no further! Explore our Asset Protection openings today and love what you do at Wegmans!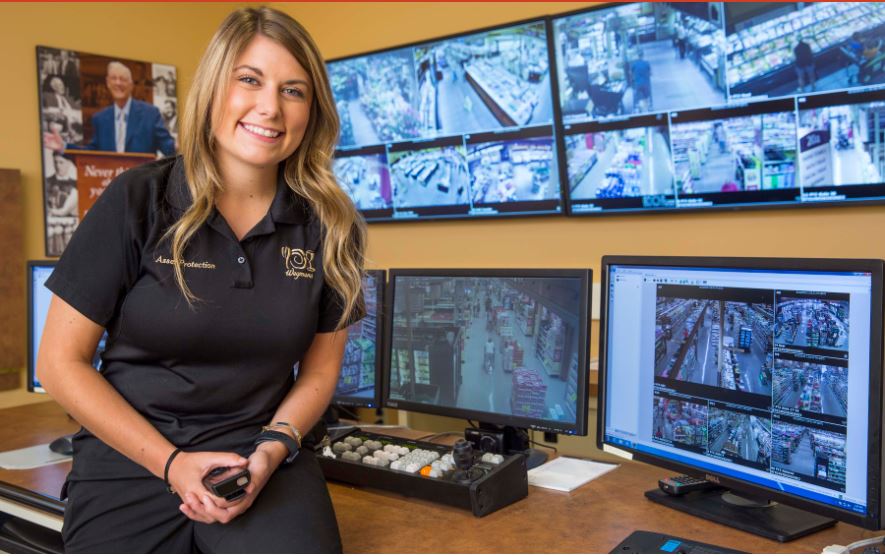 Roles within the Asset Protection Team
Are you curious about what each of these roles do every day? Find out more here:
Asset Protection Coordinators
Manage safety & security programs for stores.
Participate in safety and awareness presentations.
Manage internal and external theft and inventory losses.
Conduct interviews and investigations when necessary.
Security Operations Center Specialists
Coordinate emergency medical response between the patient, Asset Protection Officers and Emergency Services
Detect, analyze and alert others regarding all-hazards threats to the company and its employees
Analyze critical event data to determine the cause and trends and recommend corrective action
And more!
Corporate Asset Protection Officers
Maintain the safety and security of our corporate facilities.
Control access to facilities for visitors, vendors, contractors and employees.
Patrol buildings and grounds of the complex.
Respond to life safety and medical emergency situations.
Conduct Investigations when necessary.
And more!

Benefits of Working on the Asset Protection Team
Like all other roles at Wegmans, employees on the Asset Protection team are able to experience our great benefits including flexible scheduling, scholarships and more! They also have access to state-of-the-art technology and partnerships with law enforcement to help make their jobs easier, all while gaining exposure to new learning opportunities. Perhaps the best perk of all, though, is that employees do work that matters, making sure that anyone who steps foot within a Wegmans facility feels safe and at home.

"As a team, we truly care about each other and work together—we're a family! Teamwork and going the extra mile for customers makes Wegmans a great place to work." -Jim