5 Things You'll Learn at Wegmans
A career with Wegmans is a unique opportunity for so many reasons. From guidance on how to grow in your role, to understanding the many different food options and products in our stores to everything in between! There are endless chances to learn while loving what you do. Learn what some of our employees had to say about their career at Wegmans.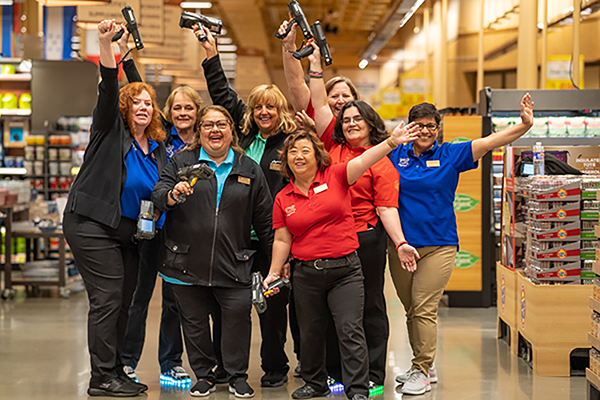 1. Anything is possible in your Wegmans career
"There is opportunity! Any vision an employee has for themselves in the company is achievable. That is why people stay here and make a lifetime career out of being a Wegmans employee." – Bryan
2. Your career growth opportunities are what you make it
"I've actually been pretty lucky with my career path so far, after being laid off by my previous employer. When I started with the company I was just looking for a job, but soon found I wanted to grow with Wegmans. I learned pretty quickly that while development is an important aspect of Wegmans, it meant nothing if I wasn't the one driving it. I had a lot of great mentors that helped me learn." – Eric
3. Wegmans will teach you the ins and outs of the industry
"I started as a cashier and I've been with the company for 13 years. What Wegmans allows you to do is go into an area you have a passion for. l loved seafood and I wanted to go and learn seafood. Wegmans gives you the opportunity to learn what you love and that translates into loving what you do." – Santina
4. Wegmans is a one-of-a-kind company to work for
"As someone who has literally been around the world and back, I can honestly say you will never experience the same respect, service, and personable interactions than at Wegmans. It is definitely much more than your average grocery store." – Lauren
5. When you work with Wegmans, you're a part of a family
"I immediately felt like I was part of the Wegmans family 10 years ago, and am so excited to welcome many more people to this family as we continue to grow. People often ask me, "Do you really love your job as much as you say you do?" And my answer is always, 'Yes, I would not still be with a company after 10 years if I did not truly enjoy coming to work every day', and that's the truth." – Alison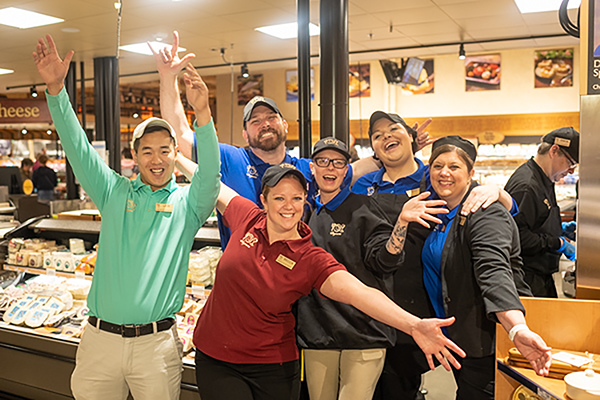 Are you looking to learn and grow in your career? Explore opportunities with Wegmans and do what you love!